VT1-1 titanium grade 3 circle, rod, sheet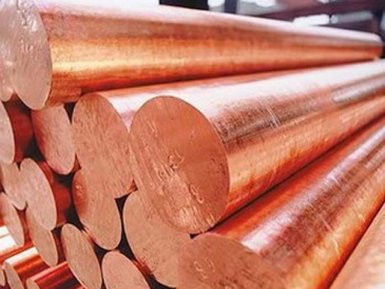 Company Avecglobal sells at various prices from manufacturers a variety of rolled products — sheet, rod, circle, made of titanium grade BT-1−1 (foreign analogue — titanium grade 3). The supplier guarantees the timely delivery of products to any address specified by the consumer.
Composition and application
This grade of titanium is least used in commercially pure titanium products and products, but this does not make BT-1−1 (grade 3) less valuable. The metal of this grade is characterized by increased strength characteristics, with good enough plasticity and workability. Metal is used in applications that require moderate strength with sufficiently high corrosion resistance. These include: aerospace parts and components, machines and devices for chemical production, medical products and tools, parts and components that are used in maritime affairs.
Due to its high corrosion resistance, including at elevated temperatures, BT-1−1 (grade 3) is used for sheathing of aircraft hulls, for the manufacture of heat exchangers, cryogenic receptacles, exhaust pipe casings. Due to some optical characteristics (in particular, the reflection coefficient), the material is used in the manufacture of optical instruments and telescopes.
The chemical composition of VT-1−1 (grade 3) is given in the table:
Element
Percentage
C
Not more than 0.1
Fe
Not more than 0.3
H (bound)
Not more than 0.015
N (bound)
Not more than 0.05
O (related)
Not more than 0.35
Ti
99.1
AvekGlob offers various types of rolled products (round, bars and sheets) made of titanium of grade BT-1−1 (grade 3) at affordable prices from manufacturers. The supplier performs a guaranteed shipment of products to any point. installed by the client.
Properties
Basic physical characteristics of metal:
Density, kg / m 3 — 4500;
Melting point, 0 С — 1660;
The coefficient of thermal expansion in the temperature range of 20… 500 0 С, μm / deg — 9,7;
Specific heat capacity, kJ / kggrad — 527;
Coefficient of thermal conductivity, W / mdg — 19.9;
Modulus of elasticity, GPa — 105.
Basic mechanical characteristics of metal:
The limit of time resistance, MPa — 520;
Yield strength, MPa — 370;
Elongation at elongation,% — 18%
Relative narrowing of the cross-sectional area,% — 35;
Hardness according to Brinell, HB, not more than 225.
Titanium BT-1−1 (grade 3) is characterized by good weldability. The temperature range of forging is from 750 to 1050 0 С.
To buy at a cost-effective prices from manufacturers, a circle, bar or sheet made of titanium grade BT-1−1 (grade 3) is offered by AvekGlob. The supplier makes immediate delivery of products to any point. stipulated by the customer.