Ti-15V-3Cr-3Sn-3Al - titanium round, bar, sheet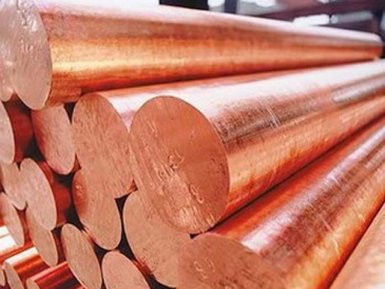 Supplier — AvekGlob Company — offers to buy at affordable prices from the manufacturer a sheet, rod and circle, which are made of Ti-15V-3Cr-3Sn-3Al titanium alloy. The supplier guarantees prompt delivery of rolled metal to any address specified by the customer
Technical specifications
The alloy Ti-15V-3Cr-3Sn-3Al is one of the high-strength titanium alloys that are deformed in the cold state. Included in the group of β-alloys, whose mechanical parameters are entirely determined by the heat treatment regimes. During the rolling process, the plastic properties of the alloy increase, which makes it possible to perform its plastic deformation at room temperatures.
Urgency of application
The main application of parts manufactured from this alloy is hull products and fuselages of aircraft. A sheet, bar or circle made of titanium alloy Ti-15V-3Cr-3Sn-3Al can also be used for the production of fasteners (mainly rivets) used in the aerospace industry, pipes and tanks, plates and castings. Permissible application temperature — no more than 288 0 С.
Chemical composition of the alloy
Below are the data corresponding to the technical requirements of the standard UNS R58153, which regulates the composition of the alloy in question:
| | |
| --- | --- |
| Element | Content in alloy (%) |
| Titanium, Ti | 76 |
| Vanadium, V | 15 |
| Aluminum, Al | 3 |
| Tin, Sn | 3 |
| Chrome, Cr | 3 |
Physical and mechanical properties
Density, kg / m 3 — 4760;
Melting point, 0 С — 1630;
Specific heat in the temperature range 0… 100 0 С, J / kggrad — 542;
The coefficient of thermal conductivity in the temperature range 0… 100 0 С, W / megrade — 8.08;
Coefficient of thermal expansion in the temperature range 0… 100 0 С, μm / deg — 8,9;
Modulus of elasticity, GPa — 107;
The limit of temporary resistance, MPa — 1160… 1200;
Yield strength, MPa — 860… 920;
Rockwell hardness (scale B), not more than 95;
Relative elongation at tension,% — 22.
Technological features of material application
The product range, which is produced from Ti-15V-3Cr-3Sn-3Al titanium alloy, must comply with AMS 4914 specification.
Strength indices of the alloy increase in the region of negative temperatures (below -17 0 C). The alloy Ti 15V 3Cr 3Al 3Sn is difficult to machine: it requires the use of slow rotational speeds of the workpieces, a high flow rate of cooling liquids and high tool feed rates. The tool must be made using high-speed steels or hard alloys.
Weldability of the alloy is good, plastic deformation can be performed in cold and hot conditions (after annealing it is recommended to perform annealing). The optimum range of forging temperatures is from 900 to 1070 0 C. In the process of forging, the alloy is strengthened.
Supplier — AvekGlob Company — offers to buy a sheet, rod and a circle, which are made of titanium alloy grade Ti 15V 3Cr 3Al 3Sn, at a price formed on the basis of European and world standards of production. Buy these products can be wholesale and retail. For regular customers, there is a flexible system of discounts.