ХН45МВТЮБР - EP718 sheet, round, wire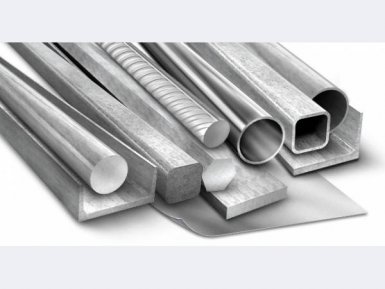 Relevance
Steel brand ХН45МВТЮБР-ID (EP718-ID) is one of the most common among steels of stainless steel. This grade is widely used in mechanical engineering. One of the more popular products is the pipe able to withstand high-temperature heating above 1000 °C.
Composition
Brand ХН45МВТЮБР-ID refers to high-alloy steels. Carefully selected ingredients of its composition contribute to the physical and chemical characteristics. Because the main components of Nickel and chromium, it is called chromium. Steel ХН45МВТЮБР-ID contains chromium in the amount of 15−23% according to the requirements of GOST. The chromium content more than 24% inhibits the useful functions of steel, reducing the workability of the alloy. The composition of the steel is provided of Nickel 45% and additives of tungsten, molybdenum, aluminum and titanium. The purpose of alloying is to improve the technological properties of products: heat resistance and heat resistance, the ability to confront aggressive media. Excessive doping increases the cost of the alloy, therefore, this process is economically: the steel must be manufacturable, and its operational performance should meet the required level. Heat-resistant steel brands ХН45МВТЮБР-ID — is the embodiment of optimal balance of cost and quality.
Production
In the manufacture of pipes ХН45МВТЮБР-ID must adhere to strict technological standards. This steel is produced in open arc furnace. Rolling tubes is carried out at a temperature of 1180 °C at the beginning of the process, and 900 °C for its completion. Steel after deformation cooled. In accordance with the first mode is cooled in water, oil or air, and according to the second mode cooling is with water, followed by aging for 4−5 hours. Welding of pipes ХН45МВТЮБР-ID performed by means of electrodes CT-19. The circle is made by hot-rolled method with a diameter of 5 to 270 mm, but a lot of manufacturers in the presence of requirements from the customer beyond the boundaries of the standard. On the strength of the circle is: high, high, standard.
Buy at best price
Large assortment of rolled stainless steel in stock LLC «AVEK global» can satisfy any consumer. Alloy ХН45МВТЮБР-ID is one of the most popular types of steel products, due to the low price and large number of variations. The quality of the products is guaranteed by strict observance of all technological norms of production. The order execution time is the shortest. If you have any questions, you will receive detailed advice from experienced managers. For wholesale orders the company provides flexible system of discounts.