Pseudoplane molybdenum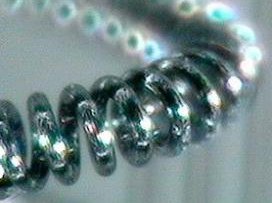 Manufacturer pseudoplanes
In its composition copper-molybdenum pseudoplane of the brand MD-40 contain: copper — up to 40%, molybdenum — up to 60% and impurities of not more than 0.04%. Mark pseudoplanes MD-50 with its composition contains copper — 50%, molybdenum — up to 50% and impurities of not more than 0.04%. Finished parts should not have cracks, delaminations, foreign inclusions and tears at the edges. As starting material for the manufacture of shtabikov (sheets and strips), are: electrolytic copper powder PMS-1 (GOST 4960), Nickel powder PNK-PNK or 1L6−1L5 (according to GOST 9722), high purity molybdenum metal according to specifications 48−19−69−80, restored molybdenum powder or brand pseudoplanes MUF according to the specifications 14−22−160−2002.
Basic properties
Excellent thermal conductivity, relatively low density, high tightness. Using data pseudoplanes possible to produce products with unique consumer properties, such as wear resistance, heat resistance, high damping qualities, the ability to self-lubricating and low coefficient of friction. Electrical conductivity and thermal conductivity of alloys is directly dependent on the ratio of the residual porosity and the main components of the alloy.
Chemical properties
Molybdenum reacts with hydrochloric, sulfuric acids only at the temperature. 80−100°C. Nitric acid, Aqua Regia dissolved molybdenum only when температуре100°C. In cold alkaline solutions it is stable, but in hot alkaline solutions the molybdenum slowly being destroyed. Impurities of carbon, oxygen, silicon, aluminum, nitrogen, iron, sulfur and calcium, phosphorus, contained in the technical molybdenum in hundredths or thousandth fractions of a percent, significantly affect the properties of molybdenum. The bulk of these impurities makes molybdenum more fragile. Most harmful of all impurities is oxygen. If it is contained in a volume 0,0008−0,004%, the low-melting oxides can lead to a sharp increase in its brittleness and a decrease in properties to plastic deformation, especially in the simultaneous presence of carbon with nitrogen. With increasing percentage of oxygen than 0.015% molybdenum is not handled the pressure and becomes brittle.
Physical properties of molybdenum
The temperature at which the obtained data the features of t°C
20°C
The linear thermal expansion coefficient α [1/°C]
Of 4.9x10-6
Density [g/cm3]
10,2
The melting temperature t°C
2620°C
Specific heat at 20 °C [kJ/(kg·deg)]
0,256
The thermal conductivity K [W/(m·K)]
142
Electrical resistivity R, Mhmm2/m
0,054
The use of pseudoplanes
Copper-molybdenum pseudoplane used in the production of metal-oxide semiconductors with surface diffusion, heterotransistor and field-effect transistors for ultra-high frequency and millimeter monolithic integrated circuits of microwave range, bipolar instruments, containers for packaging of laser diodes, optoelectronics, power supplies. Pseudoplane applied in the form of blanks for the production of sheets and strips by rolling in the production of different parts. Pseudoplane brands MD-40 and 50 required in the manufacture of products with high thermal conductivity and junction with alumina and beryllium ceramics. Compared to copper-tungsten pseudoplatani, copper and molybdenum is much easier, therefore, applied in such products where low weight is of paramount importance. The leaves, which contain molybdenum up to 70% intended for stamping.
Buy at best price
A huge range of pseudoplanes any grades in stock LLC «AVEK global» can satisfy any customer. Absolute compliance with all technological norms of production ensures the quality of the finished product. Deadlines all orders the shortest possible. For any questions, experienced managers will give a full detailed advice. Carrying out wholesale orders, you can count on company-provided flexible system of discounts.