Sheet, Inconel tape 738® - alloy 738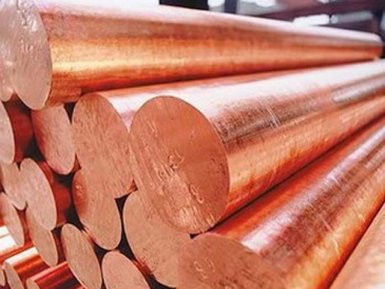 Do you want to buy a sheet of Inconel 738® alloy (Alloy 738) from a supplier — AvecGlob? Here you will find the necessary information on this topic
Buy at affordable prices of the manufacturer a variety of sheet metal — sheet or tape — which is made of an alloy of the brand Inconel 738® (Alloy 738), offers the company AvekGlob. The supplier guarantees the timely delivery of products to any address specified by the consumer.
Composition and application
The Inconel™ 738 copper-nickel alloy with an increased chromium content is characterized by an optimal combination of superior tensile strength, high creep strength and corrosion resistance. Inconel 738® grade alloy (Alloy 738) is produced, as a rule, by vacuum arc remelting technology, and maintains its primary level of performance up to 982 ° C.
The considered alloy is used for the manufacture of turbine engine working parts operating at high temperatures and pressures, under conditions of chemically active media, as well as for the production of other products operated under similar conditions.
The alloy's chemical composition is given below:
Nickel (including cobalt) — not less than 63.0%
Carbon — no more than 0.25%
Manganese — no more than 1.5%
Iron — no more than 2.0%
Sulfur — no more than 0.01%
Silicon — no more than 0.5%
Copper — 27.0%… 33.0%
Aluminum — 2.30%… 3.15%
Titanium — 0.35%… 0.85%.
Company Avecglobal sells at a cost-effective price sheet or tape, which are made of high-resistant copper-nickel alloy brand Inconel 738® (Alloy 738). The supplier ensures prompt delivery of metal rolls to any point set by the customer.
Properties
Basic physical characteristics of the alloy:
Density, kg / m 3 — 8110;
Melting point, 0 С — 1230… 1315;
The coefficient of thermal expansion in the temperature range 20… 100 0 С, μm / deg — 12,8.
Basic mechanical characteristics of the alloy:
The limit of time resistance, MPa — 1030;
Yield strength, MPa — 890;
Relative elongation at tension,% — 8.
Technological features of the alloy: weldability is satisfactory, it is necessary to use strong and short drills, sweeps and end mills made of high-speed steel for machining. It is obligatory to use lubricating-cooling liquids that do not contain chlorides. Threading is done with a carbide tool. A lot of grease is needed.
AvekGlob company offers to buy at affordable prices from producers a sheet, and a tape, which are made of a copper-nickel alloy of the brand Inconel 738® (Alloy 738). The supplier immediately delivers the products to any point agreed by the customer.