Nickel 200, 2.4066 sheet, strip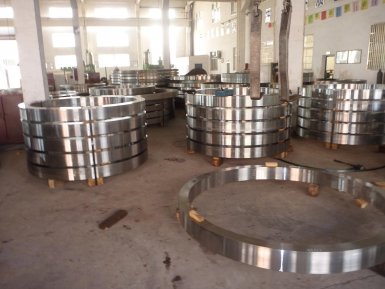 UNS N02200, Nickel 200
Alloy Nickel 200 is composed of 99.2% chemically pure Nickel. This grade has a low content of gas impurities, excellent mechanical qualities, high conductivity, thermal conductivity and minimal magnetic properties. Such purity and advantages of the composition of the alloy Nickel 200 makes it a unique industrial material having at a temperature of Nemea 315 °C high resistance to various aggressive environments.
Properties of grade Nickel 200
The alloy has high corrosion resistance in distilled water, in alkaline and neutral salt solution. Using the method of hot forming of semi-finished products are created different shapes, the same cold forming is performed by any known methods. To date, the rolled alloy is given by the following forms: circle, welded and seamless tubes, wire, plates, sheets, fittings, flanges and forgings.
Chemical composition of Nickel 200.
C
Mn
Al
S
Si
Cr
Mo
Ni
Cu
Cb+Ta
Co
Ti
Fe
P
0,15
0,35
0,01
0,35
basis
0,25
0,4
Buy at best price
Large assortment of Nickel-based alloys in stock LLC «AVEK global» sold at an affordable price. The quality of the finished product is ensured absolute compliance with all technological norms of production. The timing of orders is minimal. On all the current issues, you will receive detailed advice from experienced managers. For wholesale orders the company provides flexible system of discounts.