Circle, wire, pipe Mumetal 80 Permalloy® - 2.4591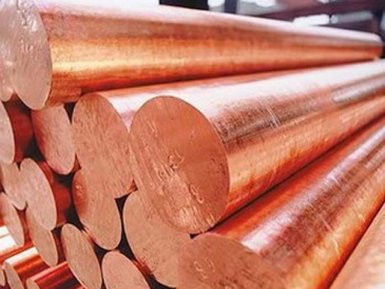 Do you want to buy a circle, pipe, wire from MuMetal 80 (permalloy, 2.4591) from the supplier — the company AvecGlob? Here you will find the necessary information on this topic
Buy at affordable prices from the manufacturer of a circle, pipe or wire, which are made of a magnetic alloy of the brand MuMetal 80 (other names — permalloy, alloy 2.4591) offers the company AvekGlob. The supplier ensures the timely delivery of products to any address specified by the consumer.
Composition and application
The magnetic shielding alloy MuMETAL 80® (metal class according to the technical requirements of ASTM A753) is a magnetically soft alloy based on nickel and iron. The alloy is characterized by increased values of the magnetic permeability, and is therefore widely used for protective shielding of electronic equipment. It is used mainly in areas with low frequency oscillation intensity (0… 100 kHz), where high attenuation is required (high initial permeability and high screening efficiency). Mu-metal 80® provides exceptionally high initial values of permeability permeability with minimal hysteresis loss. The alloy in question also has a very low coercive force, very low core losses and a small residual load.
Mu METAL 80® is used to manufacture screens, such as casings, cylinders, cans, channels or 3D boxes.
The chemical composition of MuMetal 80® alloy (permalloy, 2.4591) is presented in the table (iron — the rest):
| | | | | | | | |
| --- | --- | --- | --- | --- | --- | --- | --- |
| Element | Carbon | Manganese | Silicon | Nickel | Molybdenum | Sulfur | Phosphorus |
| Content in percent | Not more than 0,03 | 0.60… 1.10 | 0.30… 0.50 | 78.5… 80.0 | 3.8… 4.1 | Not more than 0,02 | Not more than 0,02 |
Company Avecglob proposes to purchase at a cost-effective producer prices a circle, wire or pipe made of MuMetal 80® (permalloy, 2.4591). The supplier carries out guaranteed delivery of products to any point. installed by the client.
Properties
Basic physical properties of the alloy:
Density, kg / m 3 — 8600;
Melting point, 0 С — 1450;
Coefficient of thermal expansion, μm / degree, in the temperature range 20… 800 0 С — 13.2… 13.7.
The basic mechanical properties of the annealed / unannealed alloy:
The limit of temporary resistance, MPa — 560… 1030;
Yield strength, MPa — 150… 980;
Relative elongation,% — 50… 3;
Hardness according to Brinell, HB, not more than 120… 210.
Technological features of the alloy: machinability on metal-cutting machines or on forging and stamping equipment is good. Final annealing in a hydrogen atmosphere furnace is required after punching, rolling or welding to ensure maximum shielding efficiency. Final annealing can increase the permeability of MuMetal 80® by 40 times. It is possible as a partial annealing (to facilitate machinability), and complete annealing (to achieve the highest values of the magnetic permeability).
Company Avecglobal sells at a reasonable price of the manufacturer a circle, pipe, wire from the magnetic shielding iron-nickel alloy MuMETAL 80® (permalloy, 2.4591). The supplier makes immediate shipment of products to any point agreed by the customer.