Precision alloys Din, En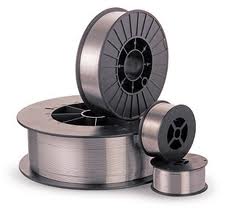 AvecGlob Company sells precision alloys of European production at affordable prices, melted according to DIN and EN standards. The supplier ensures guaranteed delivery of products to any address specified by the consumer.
General information
The European metallurgy of precision alloys is focused mainly on the production of alloys with an increased content of nickel, chromium and copper.
Copper in the composition of these alloys gives the material increased corrosion resistance, especially in seawater, so precision alloys with copper are used in control systems of sea vessels. In addition, copper-nickel alloys are distinguished by increased electrical conductivity.
Nickel — a very versatile metal, both in pure form, and with the addition of other alloying elements. Its versatility comes from the ability to withstand a wide variety of severe operating conditions, including: corrosive environments, high temperatures, high voltages and combinations of these factors. As a result, nickel alloys have a wide commercial application for manufacturers around the world.
Due to the growth of industrial sectors requiring metal alloys with high strength and excellent corrosion resistance, in particular, and at high temperatures, the production of nickel precision alloys doped with chromium or copper is constantly increasing. With many options for alloying, this group of alloys offers manufacturers some flexibility to meet specific operational requirements.
The considered precision alloys are widely used in the aerospace, nuclear, medical, chemical and petrochemical industries.
To buy at economically advantageous prices, precision alloys, which are manufactured according to DIN and EN standards, are offered by AvecGlob. The supplier guarantees prompt delivery of products to any point set by the customer.
Application
The key characteristics of precision nickel based alloys produced in accordance with the technical regulations DIN and EN are high density, low electrical resistance, high thermal conductivity and high magnetic properties. Sheet rolling of such alloys provides excellent corrosion resistance in many chemical environments, especially in some strong alkalis. A feature of these alloys is that they do not harden after heat treatment. Therefore, they can easily be obtained by cold rolling methods, which provide increased dimensional accuracy and a higher surface quality.
Nickel-copper alloys have excellent corrosion resistance in active chemical environments, as well as in seawater. In addition, they have other useful mechanical properties, such as good ductility and ease of fabrication.
Nickel-chrome and nickel-chromium-iron alloys are characterized by increased strength and resistance to elevated temperatures. On these points, precision alloys are superior to stainless steels. These alloys have found wide application in the chemical and petrochemical processing industry.
In the lighting industry, glass and metal seals are a key problem for manufacturers. Controlled precision expansion alloys provide the ideal solution for components that provide for the connection of glass to a metal seal and have good thermal conductivity. Such precision alloys are also distinguished by their high strength and low coefficient of thermal expansion, which is why they are widely used in the production of electronic equipment.
To buy precision alloys of DIN and EN standards from European manufacturers at affordable prices is offered by AvekGlob. The supplier makes timely delivery of the products to any point agreed by the customer.