Range of stainless steel, metal, aluminum, bronze, brass, med.Prodazha Kiev - Company Avek Global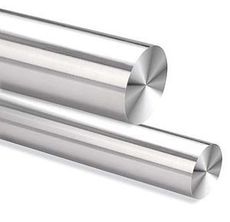 The appearance of stainless steel has been one of the most remarkable discoveries of the last century, which allowed the industry to produce products with very high quality. In our time, such products are used in almost all areas — food processing (production of heat-resistant cookware and cutlery), construction, medicine, engineering, defense, etc.
Production
Semi-finished products of large diameter are called «blanks», they are used mainly in the form of billets for the engineering of large parts. According to the type of production range is divided into a calibrated and hot, which is normal, high and high degree of accuracy. Release it, as a rule, random length 1.5 — 5 meters is calibrated cold-rolled and cold-drawn. In cross-section generally Ø 5 — 270 mm. Small diameter (5 — 9 mm) of the product supplied in the form of coils, and a large cross section realize stack, which consists of straight segments. For the manufacture of alloys, the following: 08 (12) X18H10T and 12X18H10T-VD, and Monel.
Application
Circle brand 10H17N13M2T made of non-magnetic steel, which retains heat resistant up to +600 ° C, and corrosion resistance in corrosive environments. Generally used in the production of welded structures and is widely used in the pulp and paper, food processing, medical, chemical, oil and gas industry, as well as mechanical energy.
12X18H10T often used for the most demanding industrial parts in the form of semi-finished product. An important advantage is its ductility and good machinability. Can store mechanical, corrosion quality at t ° than 300 ° C. of the steel rod is widely used in the food processing industry as well as in the manufacture of the mechanisms and parts that are in constant contact with sea water and similar corrosive environments.
To mark a circle 20H23N18 high-alloy steel is used, whereby it is resistant to corrosion and heat resistant components used in the production of plants with high temperature t ° operating above 1000 ° C.
Evaluation
All types of stainless steel bars are general requirements in relation to the quality of production, so in the process of acquiring necessary to pay attention to the surface of the product to avoid cracks bundles. However, the presence of minor scratches, broaches and shells allowed.
| Delivery form | Thickness | Diameter | Length | Width |
| --- | --- | --- | --- | --- |
| Circle | | 10−250 mm | 1 — 6 meters | |
| Wire | | 0,1−16,0 mm | in the Bay | |
Buy at a bargain price
Large range of range of stainless steel in stock LLC «Avek Global» can satisfy any consumer. The quality of the finished product is ensured absolute compliance with all technological norms of production. Terms of execution of orders soon. If you have questions, you will receive detailed advice from experienced managers. For wholesale orders the company is practicing flexible system of discounts.