Electrodes of titanium carbide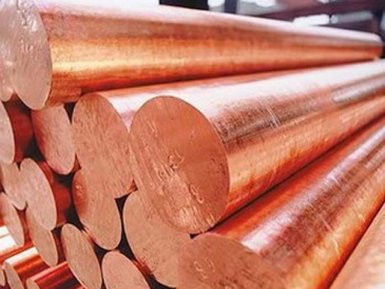 Buy at an affordable price from the manufacturer welding or reinforcing electrodes made of titanium carbide, offers the company AvekGlob. The supplier guarantees the prompt delivery of products to any address specified by the consumer.
Application
The use of titanium carbide (TiC) — an extremely hard ceramic in nano-sized particles to cover the surface of copper products is possible only in the welding electrode. As a result, surfaces with very high hardness are obtained, which provides a barrier against any contaminants, such as zinc, from the copper alloy below it. Carbide sputtering from the electrodes under consideration makes the alloying more adjustable, and provides a longer service life of the products.
In the process of applying the carbide coating, Huys patented the ESD process, which welds the TiC matrix with a copper base, creating an incredibly strong metallic bond.
Electrodes made of titanium carbide are also used for welding aluminum products.
The resistance of the aluminum sheet to welding creates known problems for the automotive industry. Only electrodes made of titanium carbide used for welding aluminum ensure a sufficient lifetime of the electrodes, and allow the introduction of a more advanced spot welding technology, characterized by increased reliability of the connection.
Welding electrodes made of titanium carbide are characterized by a specially designed welding surface geometry that provides ease of welding and more evenly distributes the forces necessary for welding softer as well as more electrically and thermally conductive aluminum.
Company AvecGlob sells electrodes from titanium carbide at an economically favorable price from the manufacturer. The Supplier shall promptly ship the products to any point established by the customer.
Properties
Basic physical and mechanical characteristics of the material:
Density, kg / m 3 — 4930;
Melting point, 0 С — 3100… 3200;
The average coefficient of thermal expansion in the temperature range 20… 2700 0 С, μm / deg — 9,7;
Specific heat at room temperature, J / kggrad — 842;
Coefficient of thermal conductivity, W / megade — 36.
The thermal stability of the electrodes made of titanium carbide is 3140 ° C, can be further increased by introducing into the matrix a matrix of refractory metals — tungsten, hafnium, rhenium, and the like.
To buy at an affordable price of the manufacturer welding or strengthening electrodes made of titanium carbide, the company AvecGlob offers. The supplier guarantees immediate delivery of the products to any point agreed by the customer.