Sheet, Inconel 725® tape - 2.7725 fs - alloy 725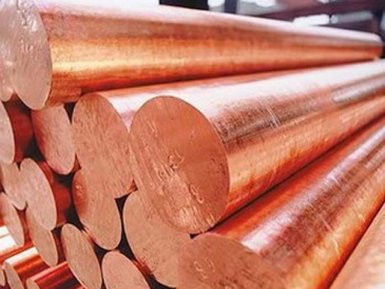 Are you interested in the sheet, the tape of the Inconel 725 alloy (2.7725fs, Alloy 725) from the supplier — the company AvecGlob? Here you will find the necessary information on this topic
Company Avecglobal sells at a reasonable price from the manufacturer a sheet and tape made of corrosion-resistant nickel alloy of Inconel 725 brand (other names — 2.7725fs, Alloy 725). The supplier ensures the timely shipment of rolled products to any address specified by the consumer.
Composition and application
Inconel 725 (2.7725fs, Alloy 725) belongs to the group of nickel alloys, which are additionally doped with molybdenum, niobium and chromium. The alloy is distinguished by increased corrosion resistance, including at high temperatures and mechanical loads. Strength characteristics of the alloy are provided by the appropriate heat treatment regimes, and not by its hardening during cold plastic deformation. The presence of aluminum and titanium in the composition of the alloy gives it a good viscosity, which positively affects the configuration of forgings and forgings. In addition, the alloy in question has high corrosion resistance, including resistance to hydrogen embrittlement and stress corrosion cracking.
Alloy Inconel 725 (2.7725fs, Alloy 725) is used for the manufacture of load-bearing structures of high-temperature conveyors, landing nipples, mandrels with side pockets and polished grating cavities, operated in an atmosphere of aggressive gaseous media. Its resistance to long residence in seawater makes the alloy suitable for high-strength fasteners in marine applications.
The chemical composition of the Inconel 725 alloy (2.7725fs, Alloy 725), which corresponds to the technical standards of the standard UNS N07725, is presented in the table (numeric data in percent):
Nickel… 55.0… 59.0
Chromium… 19.0… 22.5
Molybdenum… 7.0… 9.5
Niobium… 2.75… 4.0
Titanium… 1.0… 1.7
Aluminum… no more than 0.35
Carbon… no more than 0.03
Manganese… not more than 0.35 Silicon… no more than 0.20
Phosphorus… no more than 0.015
Sulfur… not more than 0.010
Iron… …Rest
Buy at economically advantageous prices sheet or tape, which are made of nickel alloy brand Inconel 725 (2.7725fs, Alloy 725), offers the company AvekGlob. The supplier makes prompt delivery of products to any point established by the client.
Properties
Basic physical characteristics of the alloy:
Density, kg / m 3 — 8310;
Melting point, 0 С — 1271… 1343;
The coefficient of thermal expansion in the temperature range 20… 100 0 С, μm / deg — 13;
Modulus of elasticity, GPa — 204.
Basic mechanical characteristics of the alloy:
The limit of time resistance, MPa — 855;
Yield strength, MPa — 427;
Relative elongation at tension,% — 57;
Hardness by Rockwell (scale C), no more than — 5.
Technological features of the alloy: weldability is good (after welding the products are subject to annealing and aging), the temperature range of forging is 900… 1120 0 С.
Company Avecglob proposes to purchase at a reasonable price from the manufacturer a sheet or tape made of nickel alloy Inconel 725 (2.7725fs, Alloy 725). The supplier guarantees the immediate shipment of sheet metal to any point agreed by the customer.