Sheet, plate 20KH25N20S2 - 1.4841 - aisi 314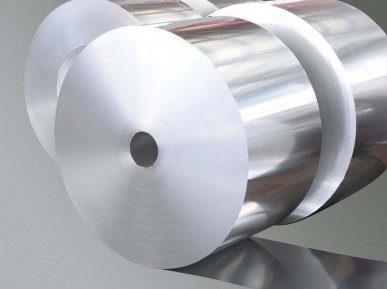 General characteristics
Heat-resistant steel tape and a sheet of stamps 20KH25N20S2 are resistant to corrosion technology. They are satisfactorily welded and available to any mechanical treatment Can be applied for grinding, cutting, polishing. Because of the strength and plasticity of steel roll out into a thin foil, stable in oxidizing environment and in the atmosphere of ammonia and nitrogen at high temperature.
Manufacturer
Flat rolled brand 20KH25N20S2 is made according to GOST 5632−72, which applies to hot-rolled and cold-rolled steel high-temperature iron-Nickel alloys and Nickel-based. This steel is smelted in open method in the induction furnace. In its composition contains Nickel, 18−21% chromium — 24−27%, silicon — 2−3%, manganese about 1.5%, copper, molybdenum — 0.3% vanadium, tungsten, carbon, titanium — 0.2%, of the additive sulfur and phosphorus. Hot rolled is of a thickness more than 0.5 mm at temperatures above 1170 °C at the beginning of the process and about 850 °C at the end. Sheet, strip and foil, are sorted according to the character of the edge and precision rolling. Sheet — optional for flatness. Flatness is a special, superior, normal and high. Accuracy — high and normal. Edge — edged and not edged. If necessary, the rolled sheet quenched at a temperature of up to 1150 °C in water or air.
The percentage composition of the alloy GOST 5632−72
Mark
C
Si
Mo
V
Cr
Cu
Mn
Ni
Ti
W
S
P
Fe
20KH25N20S2
≤0,2
2−3
≤0.3 mm
≤0,2
24−27
≤0.3 mm
≤1,5
18−21
≤0,2
≤0,2
0,02
0,035
the rest
Application
Sheet, strip and foil 20KH25N20S2 are widely used in various fields of activity: in heavy engineering, construction, medical and chemical industry, in the production of Cutlery and tableware. Products of high-temperature alloys are especially needed in such industrial areas where materials with high resistance to thermal stress: in the construction of engines, turbines, combustion chambers, various furnaces, heating plants, etc. From steel sheet 20KH25N20S2 produce designs, parts for aerospace, missile defense. The high content in the composition of the alloy of Nickel and chromium allows products from it to withstand high temperature (about 1000°C) and not lose resistance to corrosive acidic environments.
Buy at best price
A large range of flat rolled brand 20KH25N20S2 in stock LLC «AVEK global» can satisfy any consumer. Sheet, strip and foil stamps 20KH25N20S2 widely demanded for its low price and large number of variations. The quality of the finished product is ensured absolute compliance with all technological norms of production. The order execution time is the shortest. If you have any questions, you will receive detailed advice from experienced managers. For wholesale orders the company provides flexible system of discounts.