Sheet, plate 06HN28MDT - 1.4539 - aisi 904L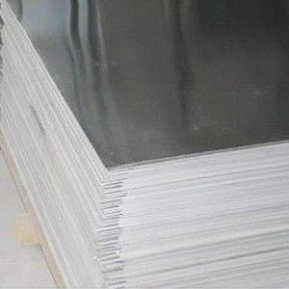 Relevance
Sheet stainless steel 06HN28MDT on the basis of iron-Nickel is one of the most popular materials stainless steel is a great structural material. The leaves are made of hot rolled (thickness 1 — 30mm), cold rolled (thickness 1 mm). Such a sheet has high mechanical strength, heat resistance and heat resistance, corrosion resistance to soil and atmospheric moisture. Sheet is resistant to many corrosive environments, including hot solutions of concentrated acids and alkalis. He also has a high modulus and minimum coefficient of thermal expansion and is operated when heated to 850 °C. Strength, durability and reliability make it popular in most sectors: energy, construction, engineering, oil and gas and chemical industry, etc. However, technology is capricious and costly alloying additives such as molybdenum and titanium increase the cost of this sheet.
Sheet chemical composition according to GOST 5632−72
Name
GOST
Mass fraction in %
Sheet stamps
P
S
C
Mn
Si
Cu
Mo
Ti
Fe
Ni
Cr
06HN28MDT
5632−72
up to 0.035
up to 0.02
to 0.06
to
to
from 2.5 to 3.5
from 2.5 to 3
from 0.5 to 0.9
the rest
from 26 to 29
from 22 to 25
0.8
0.8
Application
Sheet steel 06ХН28МТД indispensable in the manufacture of welded structures operating in a radioactive environment. The products of this stainless steel provide strength, reliability and durability of constructions, in compliance with strict health standards making it popular in the food industry and instrumental in medicine.
Buy at best price
Large range of iron-rolled 06HN28MDT stock LLC «AVEK global» can satisfy any consumer. Price due to the technological features of production without the inclusion of additional costs. Quality is guaranteed by strict observance of technological discipline. The timing of orders is minimal. For wholesale orders the company is practicing a preferential discount.