Rod, niobium circle 5mmz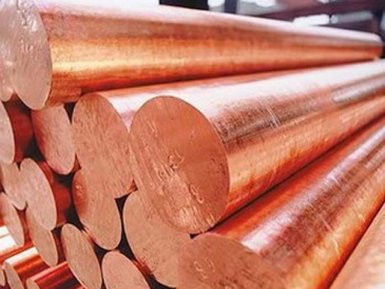 Supplier — AvekGlob Company — offers at a reasonable price from the manufacturer a circle and a bar of niobium alloy 5VMTS in a wide range of diameters and length. The supplier guarantees the timely delivery of products to any address specified by the consumer.
Technical specifications
The 5VMC grade alloy is a deformable alloy of niobium with tungsten, zirconium, molybdenum and a number of other elements. Used as blanks for use in various industries, mainly electronic. The alloy has good corrosion resistance and strength at low temperatures.
Urgency of application
The circle and rod of 5VMC grade alloy are used to improve the corrosion resistance of parts and assemblies of various equipment that are constantly operated at temperatures up to 750… 800 0 С, as well as in working assemblies of welding heads. Can replace ferroniobium.
Chemical composition
According to the technical requirements of GOST 26478−85, the composition of the alloy includes:
Niobium is the basis;
Tungsten — 4.5… 5.5%;
Zirconium — 0,7… 1.2%;
Carbon — 0.09… 0.12%;
Molybdenum is 1.7… 2.3.
The main technological impurities in the 5VMC alloy are bound oxygen, hydrogen and nitrogen, as well as tantalum, titanium, aluminum and copper.
Physical and mechanical properties
Density, kg / m 3 — 8500;
Melting point, 0 С — 2470;
Specific heat capacity, J / kggrad — 260;
Coefficient of thermal conductivity at room temperature, W / mdg — 53;
Coefficient of thermal expansion at room temperature, μm / degree — 7,6;
The limit of temporary resistance, MPa — 320… 400;
Relative elongation at a stretching,% — 8… 14.
Assortment and application features
A bar and a circle made of a 5VMC alloy are made with a diameter of 6 mm, with a length that is set according to customer requirements. To increase the plasticity of the alloy, the preform is annealed before deformation.
Supplier — AvekGlob company — offers to purchase a bar or a circle from an alloy based on niobium brand 5VMTS in a variety of sections and sizes. Products can be bought at a price formed on the basis of European and world standards of production. Implementation is possible in bulk and retail, for regular customers, a flexible system of discounts operates.