Bronze wire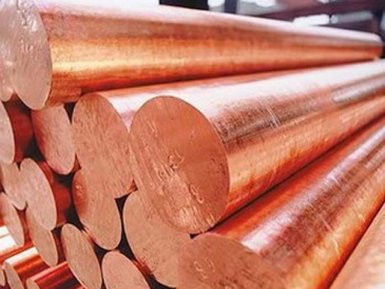 Dignity
Flexibility, malleability, ductility, and exceptional tensile strength, good ductility machining. Good corrosion quality, durability, thermal conductivity, electrical conductivity make such wire is the only material in many branches of modern industry.
Production
Specifications are regulated by the following regulatory documents: 15834−77, 5222−72, 5221−77. Bronze wire high quality does not have any bundles, or non-metallic inclusions. On the surface may present slight roughness, the risks of dents. Most often bronze wire made from such alloys: tin-zinc, silicon, manganese or beryllium with the following markings: Bramc9−2; Brb2,5; Brb2; Bmhc 2,5−0,7−0,6; БрАЖНМц8,5−4-5−1,5; Brof6,5−0,4; Brh0,7; Broc4−3 and Brkmc3−1БрХЦрК.
| Grade of bronze | Hardness HB 10-1 | t° melting point (°C) | σв (MPa) |
| --- | --- | --- | --- |
| Brof6,5−0,4 | 70−90 MPa | 995° | 400−800 |
| Broc4−3 | 150−170 MPa | 1045° | 430−880 |
| Bramc9−2 | 100−120МПа | 1060° | 440−550 |
| Brb2 | 130−150 MPa | 995° | 400−950 |
Note. The range σ (MPa) is given for soft/hard alloy.
| Name | Specifications | Marking | Wire diameter |
| --- | --- | --- | --- |
| Bronze wire | 18469−106−082−2001 | Broth | from 1.0 to 5.0 |
Classification
Bronze wire as material can be: soft (easy to bend and is rolled out); rigid (high elasticity). The cross section is square or round. On purpose: is welding wire, spring loaded, General purpose.
Application
Bronze wire, due to good electrical properties, used for the production of cable, coils and wires and for the welding of various steel structures. Of chromium brand of Brh1, produce welding electrodes for resistance welding machines. Wire with high aluminum content are characterized by light weight, specific strength, high electrical conductivity. It is no alternative for transport engineering, electrical engineering. Wire with a high content of silicon, the elastic — used for production of conventional and heavy-duty springs; with a high content of beryllium does not spark and therefore is used in a potentially explosive environment.
Buy at best price
In stock LLC «AVEK global» is always available an unlimited range of products from non-ferrous metals at the best prices. We offer the choice will satisfy any customer. To buy any types of bronze wire is possible, using an Internet website or by contacting our office. The quality of the products is guaranteed by strict observance of technological requirements and standards of production. In addition, the timing of orders we are minimal. The price level depends on the order quantity and other conditions of supply. For wholesale orders flexible system of discounts.