Aluminum brass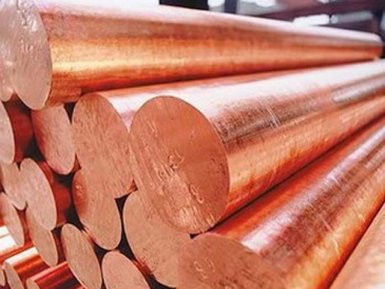 Supplier — AvekGlob Company — offers at various prices from the manufacturer a variety of rolled products, made of aluminum brass. The supplier guarantees the timely delivery of products to any address specified by the consumer /
Technical specifications
Aluminum refers to brass, the percentage of this metal in which exceeds 0.8… 1.0%. Aluminum improves the mechanical strength of brass and their corrosion resistance due to the formation of a surface scale-resistant film that does not break down when applying external loads. Most brasses containing aluminum are two-phase; they are stronger than tin brass and better resist corrosion, but do not have the appropriate decorative characteristics, differing in a silver hue in color. The alloys considered have good casting properties.
Urgency of application
The main applications are parts operated under high loads in chlorine-containing media: heat exchangers, condenser units, and other products that are periodically exposed to the impact of aqueous solutions of salts.
Chemical composition
In accordance with specification C6870, aluminum brass usually includes the following elements:
Copper — from 76 to 79%;
Aluminum — 1.8… 2.5%;
Lead — no more than 0.05%;
Iron — no more than 0.05%;
Arsenic is 0.02… 0.06%.
Physical and mechanical properties
density, kg / m 3 — 8200… 8300;
melting point, 0 С — 900… 920;
coefficient of thermal expansion in the temperature range 20… 200 0 С, μm / deg — 20;
coefficient of thermal conductivity at room temperature, W / md — 48… 56;
hardness in Brinell, HB — 110… 120;
limit of temporary resistance, MPa — 510… 530;
yield strength, MPa — 220… 2500;
modulus of elasticity, GPa — 106;
permissible tensile elongation,% — 20… 25.
Assortment and application features
Aluminum brass is produced in a wide range of sizes, cross-sectional areas and lengths, the initial technology for the preparation of blanks is considered to be casting, after which the semi-finished products are subjected to rolling or hot stamping. Mechanical machinability and weldability of alloys are average. The temperature range of hot deformation is 620… 800 0 С.
Supplier — AvekGlob Company — offers to purchase aluminum brass in a wide range of brands and profiles. Products can be bought at a price formed on the basis of European and world standards of production. Implementation is possible in bulk and retail, for regular customers, a flexible system of discounts operates.