Buy in Ukraine steel grade 15H12N2MVFAB-sh. Always in stock, pipe, circle and other metal products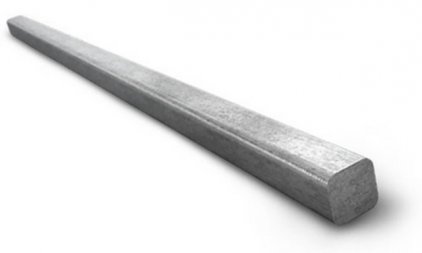 Topicality
Heat resistant steel 15H12N2MVFAB-sh (sh EP517) — one of the most popular in the metal market. Smelted in an open electric arc furnace. Its composition (in accordance with GOST 5632−72) contains about 12% chromium, tungsten, molybdenum, niobium, vanadium up to 1% carbon and 0.15%, in hundredths of a percent — phosphorus, sulfur and other components.
Technological processing
Circles are made by conventional hot-diameter from 5 to 270 mm, but most manufacturers are on different orders, may change these dimensions. Alloy bad cold deformation is available. When the hot plastic deformation temperature range is 1180 — 900 º C. Hardening the metal is at 1070 º C, the cooling is accomplished in air, oil or water. There is another method, involving cooling with water, followed by aging products for 4−5 hours. Welding parts by means of electrodes 19 marks CT. The machining process due to the high propensity of the metal work-hardening, work is carried out at low speeds with the mandatory use of the tool, which is equipped with carbide or high speed steel plates.
Use
Pipe can withstand in high-temperature above 1000 ° C. The chromium content in the alloy provides high resistance to gas corrosion. Welded structures are designed for long-term operation in the petroleum refining, gas processing and chemical industry with about 1,000 t º º C. This alloy is used not only in the production of pipes of different dimensions, but in the manufacture of heat exchangers, tanks, etc.
Buy at a bargain price
The company «Avek Global» specializes in the sale of high-temperature alloys and stainless steel. We offer metal stamps 15H12N2MVFAB-sh from warehouses in Russia and Ukraine, with delivery to any region. All the products available in stock, certified. Order lead time minimum. If necessary, you will receive detailed advice from experienced managers. For wholesale orders the company provides significant discounts.