Flat fechral, ​​plushchenka h23yu5t - 1.4765 - kanthal A-1®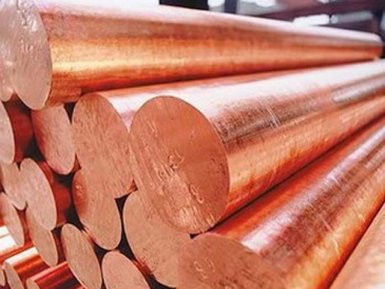 Buy at an affordable price from the manufacturer of flat fechral-plyuschenku of alloy grades H23YU5T, 1.4765 or Kanthal A-1, offers the company AvekGlob. The supplier guarantees immediate delivery of the products to any address specified by the customer.
Composition of alloys and their application
These alloys belong to the group of ferrite iron-chromium-aluminum alloys, intended for use at temperatures up to 1400 ° C. Alloys are characterized by high electrical resistivity and very good antioxidant ability, including in a medium containing sulfur compounds, carbon, hydrogen.
Typical applications for fecral X23Y5T, or its foreign counterparts — 1.4765 or Kanthal A-1 alloys are electrical heating elements in high-temperature furnaces for heat treatment, ceramics, glass, steel,
as well as a variety of electronic products. Plyuschenny hire of these alloys
is usually manufactured using cold deformation technology. It is widely used in equipment for the thermal processing of auto parts, in the aluminum industry, in metallurgical and petrochemical equipment, in food, pharmaceutical and household appliances.
The chemical composition of the alloy X23YU5T, regulated by the technical requirements of GOST 10994−74, is given below:
Iron — about 70%;
Chromium — 21,5… 23,5%;
Aluminum — 4.6… 5.3%;
Silicon — 0,6%;
Nickel — 0,4… 0,6%;
Manganese — 0.3%.
AvekGlob company sells flat fechral-plyuschku from the alloy of brand Х23Ю5Т, or its foreign analogues -1.4765 or Kanthal A-1 at economically reasonable prices from manufacturers. The supplier ensures guaranteed delivery of products to any point set by the client.
Properties
Basic physical characteristics:
Density, kg / m 3 — 7210;
Melting point, 0 С — 1500;
Specific electrical resistance, μOmm — 1.39;
The coefficient of thermal expansion in the temperature range 20… 1000 0 С, μm / deg — 15;
Coefficient of thermal conductivity, W / megade — 11… 35 (lower value corresponds to lower operating temperatures);
Modulus of elasticity, in the temperature range 20… 1000 0 С, respectively, GPa — 220… 130.
Basic mechanical characteristics:
The limit of temporary resistance, MPa — 720… 760;
Yield strength, MPa — 475… 545;
Relative elongation,% — 15… 18;
Vickers hardness, N / V, not more than 240.
Technological features of alloys — poor workability, increased brittleness. The range of flat fechral-plyuschinki corresponds to the standards of GOST 12766.2−90.
Company Avecglob proposes to purchase at affordable prices a flat fencer-plushchinku, made of heat-resistant alloys of grades X23YU5T, 1.4765 or Kanthal A-1. The supplier makes the operational shipment of the products to any point agreed by the customer.