Sheet, strip Elinvar® - NiSpan c902®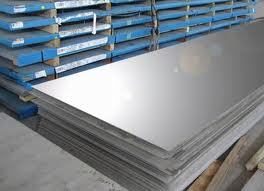 UNS 09902 Ni-Span-C 902 ®
Trade common name of the alloy: Ni-Span-C 902 ®. The alloy contains in its composition: Nickel, titanium, iron, chromium. Ni-Span under the influence of the external environment is oxide red-brown film and is not stainless. Available forms of rolled products are circle, welded and seamless pipe, wire, plate, sheet, fittings, flanges and forgings.
The chemical composition of the alloy Ni-Span
P
Mn
C
S
Ni
Cr
P
Mo
Cb
Co
Cu
Ti
N
Fe
Al
In
0,04 max
0,8 max
0,06 max
0,04 max
41,0−43,5
4,9 -5,75
0,04 max
2,0−2,75
balance
0,3−0,8
Buy at best price
Large assortment of Nickel-based alloys in stock LLC «AVEK global» sold at an affordable price. The quality of the finished product is ensured absolute compliance with all technological norms of production. The timing of orders is minimal. On all the current issues, you will receive detailed advice from experienced managers. For wholesale orders the company provides flexible system of discounts.