Nimonic 90® - 2.4632 Alloy 90 pipe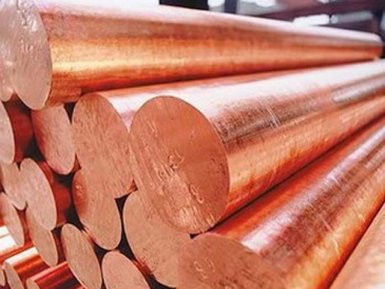 AvekGlob sells a wide range of tubular products, from nickel-chrome-cobalt alloy Nimonic 90 (at different prices — Alloy 90, 2.4632) at affordable prices from the manufacturer. The supplier ensures the timely delivery of products to any address specified by the consumer.
Composition and application
Nimonic 90 (Alloy 90, 2.4632) is a precipitation hardening alloy. The material is quenched to a sufficiently high hardness, has increased tensile strength and high creep resistance at temperatures up to 950 ° C.
The key features of the alloy are resistance to high-temperature corrosion and oxidation, which persist even under constant dynamic loads, which predetermines the advantageous use of Nimonic 90 alloy (Alloy 90, 2.4632) in aerospace technologies, in particular, in the manufacture of highly resistant fasteners.
In addition, the alloy is used in the manufacture of working parts of gas turbine equipment (disks, blades), as well as forging devices working at elevated temperatures.
The chemical composition of the alloy, conforming to the standards of the standard UNS N07090, is given in the table (nickel — the rest):
C (%)
Si (%)
Mn (%)
P (%)
S (%)
Cr (%)
Cu (%)
Co (%)
B (%)
Al (%)
Ti (%)
Other (%)
Not more than 0.13
Not more than 1.0
Not more than 1.00
Not more than 0.02
Not more than 0.015
18.0… 21.0
Not more than 0.20
15.0… 21.0
Not more than 0.02
1.0… 2.0
2.0… 3.0
Zr (up to 0.15), Pb (up to 0.0020)
Company Avecglob proposes to purchase at a cost-effective price from the manufacturer pipes of different cross-section, length and wall thickness, made of high-strength alloy Nimonic 90 (Alloy 90, 2.4632). The supplier guarantees the operative shipment of rolled metal to any point set by the customer.
Properties
Basic physical characteristics of the alloy:
Density, kg / m 3 — 8180;
Melting point, 0 С — 1370;
The coefficient of thermal expansion in the temperature range 20… 100 0 С, μm / deg — 11,7;
The coefficient of thermal conductivity in the temperature range 20… 400 0 С, W / Mgrad — 12.3;
Specific heat capacity, J / kg deg — 321;
Modulus of elasticity, GPa — 213.
Basic mechanical characteristics of the alloy:
The limit of time resistance, MPa — 890;
Yield strength, MPa — 270;
Relative elongation at tension,% — 42;
Relative narrowing of the cross-sectional area,% — 23;
Hardness in Brinell, HB, not more than — 134.
Buy at an affordable price from the manufacturer of the pipe in a wide range of sizes and profiles, made of alloy Nimonic 90 (Alloy 90, 2.4632), offers the company AvekGlob. The supplier immediately delivers the rolled products to any point agreed by the customer.