Wire 49KF - Permendur 2v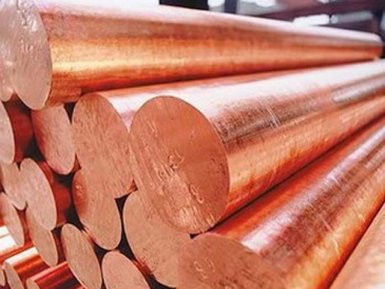 AvecGlob Company sells wire made from precision soft-magnetic alloys of 49KF and Permendur 2v at affordable prices from manufacturers. The supplier guarantees the timely delivery of products to any address specified by the consumer.
Composition and use
The considered grades of alloys are magnetically soft materials based on cobalt and iron. Alloys are mainly used as magnetic cores of electrical equipment, which requires high values of magnetic permeability and at the same time very high values of magnetic flux density.
The magnetic characteristics of the 49KF and Permendur 2v alloys help to reduce the weight of the equipment, reduce the number of turns of the coils, and simplify the isolation problems in the final product compared to other magnetic alloys having lower permeabilities in the same magnetic field range.
The 49KF alloy has a magnetic saturation of at least 2.35 T, with a high Curie point of 950 ° C, and high magnetostriction. Additional alloying with vanadium increases the mechanical strength of the alloy.
The chemical composition of the alloy, which meets the technical requirements of GOST 10994−74, is presented in the table (numerical data — in percent, iron — rest):
| | | | | | | | |
| --- | --- | --- | --- | --- | --- | --- | --- |
| C | Si | Mn | Ni | S | P | V | Co |
| Not more than 0.05 | Not more than 0.3 | Not more than 0.3 | Not more than 0.5 | Not more than 0.02 | Not more than 0.02 | 1.3… 1.8 | 48… 50 |
Buy at economically reasonable prices wire of any diameter from the alloys of brands 49KF and Permendur 2v offers the company AvekGlob. The supplier provides a guaranteed shipment of products to any point set by the customer.
Properties
Basic physical characteristics of alloys:
Density, kg / m 3 — 8200;
Melting point, 0 С — 1425;
The coefficient of thermal expansion in the temperature range 20… 600 0 С, μm / deg — 10,5;
Modulus of elasticity, HPa — 220.
Specific electrical resistance, μΩ / mm — 420.
Basic mechanical characteristics of alloys:
The limit of the temporary resistance, MPa — 490… 1320 (lower values — for the non-worked metal);
Yield strength, MPa — 345;
Relative elongation at tension,% — 1… 8 (lower values — for cold-worked metal);
Hardness by Rockwell (scale B) at elevated temperatures — 87… 94.
Technological features of materials: at temperatures above 9250С these alloys lose their magnetic properties. Machinability on metal-cutting equipment — medium (requires the use of tools from high-speed steels).
To buy at a reasonable price from the manufacturer wire in a wide assortment of cross section, produced from precision magnetically soft alloys of grades 49KF and Permendur 2v is offered by the company AvecGlob. The Supplier shall immediately send the products to any point agreed by the customer.