KHN56VMTJU - ЭП199 sheet, round, wire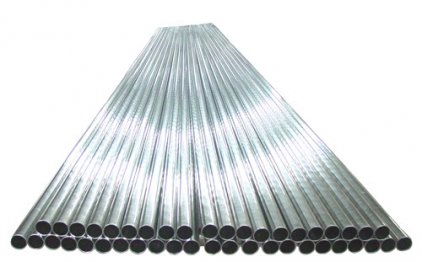 Alloying
Steel brand KHN56VMTJU-VD (ЭП199-VD) is a high-alloy heat-resistant steel, having in its composition in addition to Nickel (52−64%), and chromium (19−22%), 4% of iron, carbon, phosphorus, sulfur, copper, aluminum, titanium, cerium, niobium. The purpose of alloying is to improve the technological properties of products: heat resistance and heat resistance, the ability to confront aggressive media. Excessive doping increases the cost of the alloy, therefore, this process is economically: the steel must be manufacturable, and its operational performance should meet the required level.
Chemical composition according to GOST 5632−72
| Ni | Cr | Si | C | Mn | Fe | Mo | Ti | W | Al | B | P | S |
| --- | --- | --- | --- | --- | --- | --- | --- | --- | --- | --- | --- | --- |
| 52−64 | 19−22 | ≤0,6 | ≤0,1 | ≤0,5 | 4 | 4−6 | 1,1−1,6 | 9−11 | 2,1−2,6 | 0,008 | ≤0,015 | ≤0,015 |
Production
Steel production KHN56VMTJU is carried out in an open arc furnace. Rolling semi-finished products produced at a temperature of 1170 °C at the beginning of the process, and 800 °C upon its completion. Steel after deformation cooled. In accordance with the first mode is cooled in water, oil or air, according to the second mode cooling is performed with water, followed by aging products within 3 — 4.5 hours. Welding of steel KHN56VMTJU-VD is carried out with the help of electrodes KTI-762.
Application
Pipe KHN56VMTJU-VD can long operate under load at temperatures above 600 °C, so they are used in the manufacture of discs and rotors. This steel is intended for manufacturing water-gas pipes, which are used in all construction activities for the supply of gas, water and installation of heating systems. When connecting the piping, welding seams must have the same requirements for heat resistance and heat resistance, it depend on the choice of welding materials, welding modes, heat treatment at the end of the process. As to its strength pipes are produced plain and enhanced accuracy. At the customer's request pipes are made of diverse lengths of galvanized and not galvanized, with different types of thread: cylindrical with cut thread, as well as without it.
Pipe brand KHN56VMTJU-VD popular in industrial and civil construction for water systems since it does not provide impurities to the water. They made transitions and fittings for other pipes in stainless steel. When you create in your home comfort and warmth, many people set up fireplaces, which also need to be heat-resistant chimneys.
The circle used in the manufacture of various types of fasteners and stainless steel designs. Bars and round steel KHN56VMTJU-VD produced hot-rolled method with calibration to give the products the exact outer diameter.
Buy at best price
When choosing heat-resistant alloys should take into account a number of factors. The company «AVEK global» there is a wide variety of high-temperature metal under the order. You can purchase the brand's items KHN56VMTJU-VD on the most favorable terms. Price due to the technological features of production without the inclusion of additional costs. Our experts are always ready to help in selecting the required products, which determines the efficiency and reliability of future equipment. We guarantee high quality of our products and timely delivery. On the company website you can see all the information about the products. Wholesale buyers get a preferential discount.