MMSC has received a new railway crane KZH-562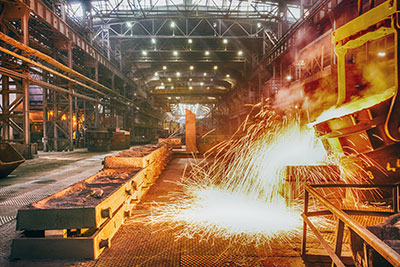 Mednogorsky copper-sulphur plant is a metallurgical complex of UMMC. The other day he got new equipment. This railway crane KZH-562. It was produced by JSC «Kirovsky Mashzavod 1 Maya». Received a crane in the train shop. It cost the company almost 22 million rubles. The acquisition was carried out in the framework of the program of the company for the purchase of new equipment. The capacity of the crane is 25 tons. The flight of his arrows as high as 15 meters. As for performance, it is a minimum of 106 t/h. For power used by its own diesel generator set. Its capacity is 100 kW.
Currently the shop has the same equipment. But it is outdated modification. The new crane is highly improved. In the cabin there is air-conditioning system. Much better review. In addition, you have an elevated level of noise isolation. In order to control the equipment, there are special joysticks. The main feature of the new model is the presence of an electromagnet. It is used for loading of scrap metal. In addition, you can move metal. For new equipment was purchased new grapple.
The new crane will enable the company to achieve higher results. So to increase the productivity of unloading activities. In addition, significantly reduced downtime of cars. The technical process will be continuous. This has a positive impact on the activities of the enterprise. Currently, the Park plant consists of 4 units of equipment. The new equipment will allow to increase the volume of unloading operations. Moreover, this is done before the end of construction garages. This refers to the garage to defrost the frozen goods.