Japan is less export of steel products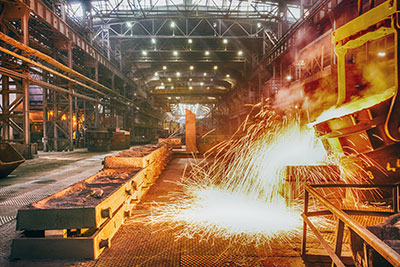 The Ministry of Finance of Japan has provided the data for the last month. As it turned out, optimism is getting smaller. So Japan has exported 2.87 million tonnes of steel products. It gives the may rate of 5.3%. In addition, it is much lower than for the same period last year. The difference is 7.5%. The trend stretches back to November last year. According to experts, it could last quite a long time. In any case, there are no prerequisites to dramatic changes.
Japanese steel companies have started to export less products last year. The autumn results are rapidly declining. Officially, the reason lies in the prices. It is known that on the world market of steel products fell significantly. This, in turn, was the result of reduced demand. Fewer buyers purchase Japanese steel products. The reason is the caution of consumers. They were waiting for. Currently sparked a trade conflict between China and the United States. Because buyers decided to observe the developments and not risk.
A large portion of Japan's exports accounted for by Asian countries. More than 80% of the total supply of steel products. In quantitative terms, the figure is 2.38 million tons. In ASEAN countries went 1,016 million tons. Korea received from Japan 504 thousand tons of steel. Exports of steel products to China amounted to 401 thousand tonnes. As for steel imports to Japan, he also declined. It is inferior to June period last year by 3.6%. Thus, it amounted to 634 thousand tons. The volume of Russian imports has reached 38,9 thousand tons. Japan has delivered about 2 thousand tons of steel products.