Severstal acquires a stake in a joint venture with Linde AG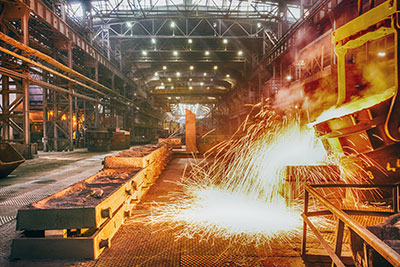 Severstal announced interesting news. She acquires a share in a joint venture with Linde AG. The company is engaged in the production spiralmouth heat exchangers. Their customers are companies that use medium — and large-scale liquefaction. Also they are delivered to companies engaged in processing of natural gas. It is reported that the agreement on the purchase of shares was signed. Thus, Severstal gets a 26% stake in the joint venture. The remaining 74% go to the German company Linde AG.
The joint venture was founded in the summer of 2017. It happened within the localization spiralmouth heat exchangers. The company is able to produce 5−6 units per year. This is including large. The company is expected to reach design capacity in the next couple of years. For Severstal, the acquisition of a stake in the company associated with the implementation of the strategy. It deals with close cooperation with clients. It provides individual solutions in the framework of the «Excellent customer experience».
Severstal seeks to build on and improve the service. This is not to overlook the quality of the production, storage and transportation. In addition, the company wants to expand its production frontier. This helps a new segment of products with high added value. It is worth noting that the market dynamic that can bring a good profit. For Severstal will play into the hands of the Association with an experienced partner. Linde has nine years of work in the field of production of certain products. This refers to the products developed according to customer requirements. Their cooperation will allow us to provide complete solutions to customers.