Chelyabinsk metallurgical plant has started to repair the blast furnace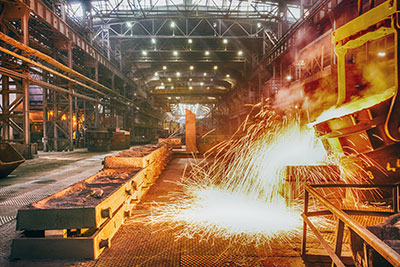 Chelyabinsk metallurgical plant Mechel refers to. It has three blast furnaces. One of them was recently suspended. The reason for this is the necessity of a major overhaul. To carry out repair work was planned for a long time. Thanks to them, will provide stable and reliable operation of the unit. In addition, will take into account current environmental requirements. It is on the environmental component bet.
The process will be carried out installation of new equipment. It will reduce the amount of harmful emissions. Thus, the company will reduce the negative impact on the environment. Thanks to the blast furnaces, the company is provided with cast iron. Blast furnaces produces about 4 million tons per year. It is expected that the repair process will be completed by the end of this year.
The blast furnace will be demolished and built anew. Upgrades of the casing. Special attention will be paid to updating the refractory inner lining. Experts will carry obsolete equipment and install in its place a new. The same applies to the cooling of the furnace. Innovations concern not only to the machine itself. In General repairs will improve working conditions. Staff will have secure jobs in the blast furnace shop. The production process will be automated, which will greatly simplify the work.
It is reported that the construction of the new unit will use Russian materials. Anyway, the best part. Repairs will be undertaken by contractor. However, plant employees also will participate. Will be pre-installation of aspiration system. It is responsible for the reduction of harmful emissions.