The plant of Austrian company Voestalpine will be built a pilot plant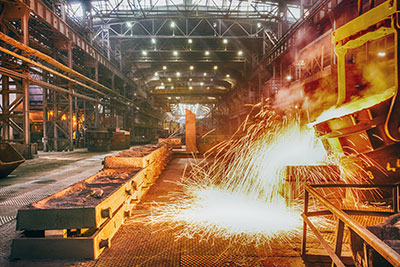 It is reported that on the territory of the plant of Austrian company Voestalpine will build a plant. It will allow you to recover iron by hydrogen. This is a pilot project, which will take the company Primetals Technologies. The company produces a variety of metallurgical equipment. The future installation of the plant Donawitz will use the latest technology. Thanks to her, reduced iron is obtained directly from iron ore concentrate. Not pre-need to make aglomerarea and balling. Hydrogen are obtained by electrolysis of water. In the process to apply renewable energy from the wind and sun. The first stages will use waste gases that contain hydrogen.
From the pilot project will have three parts. One will be the heating of iron ore concentrate. The size of the particles is 0.15 mm. to Heat it will be up to 900 degrees. The second part will be the processing of waste gases. Of them will be extracted hydrogen. In addition, they will be cleansed of dust particles. The resulting concentrate together with the hydrogen is sent in the recovery furnace. At the exit of the furnace to get iron. Its temperature will be about 600 degrees. It can be used in two ways. The first involves the sintering, in order to get the hot iron. The second method is the application of raw iron in electric arc furnaces.
It is expected that the pilot plant will be launched in the second quarter of next year. Primetals Technologies promised in the future to produce standard modules. Their productivity is 250 thousand tons per year. This will allow metallurgical enterprises of any power to use the new technology.