Eramet is looking for funding sources for the implementation of their two new projects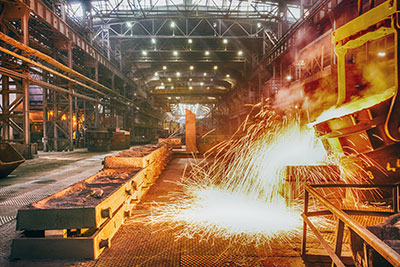 Eramet is a French mining and metallurgical company. She has developed two new projects. However, their implementation will have to wait. The reason is lack of money. According to preliminary calculations, the company needs more than € 1 billion. Currently the company is looking for funding sources. She said that the projects have a positive impact on the world market.
The first project concerns the Comilog manganese mine. It is located in Gabon. It is planned to expand its capacity. This will significantly improve the performance of the enterprise. She currently is 4.3 million tons per year. We are talking about manganese concentrate. The expansion will increase the figure to 7 million tons. It is planned to do it by 2023. Implementation of the project is estimated at 640 million euros.
The second project concerns the development of lithium deposits Centenario. It is located in Argentina. The company intends to build on its territory of the enterprise. Its capacity will be 24 thousand tons of lithium carbonate equivalent. It is expected that the company will earn in the fourth quarter of 2021. According to preliminary estimates, it will take a 525 million Euro. However, the exact investment decision yet. The final amount can change dramatically.
Implementation of the first project have a positive impact on the cost of the concentrate. It will reduce the rate by 20%. The company also receives significant benefits. She will be able to increase its share in the world market of manganese. Now it is 10%, and may be 15%. Because she hoped to soon resolve the issue of funding. This will allow us to begin preliminary works.