Lisco intends to build a new facility at its Libyan plant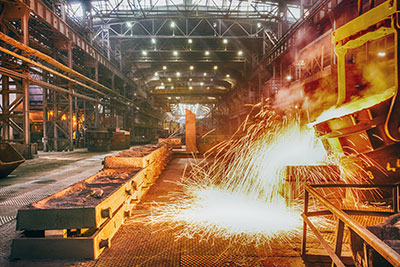 Libyan Iron and Steel Company (Lisco) is planning to hold a tender. The amount is about $ 1 billion. So she intends to build a new steelmaking complex. Will have to be built two electric arc furnaces. Will also be carried out the construction of two continuous casting machines. All this is necessary for Libyan steel plant. This is the only plant in Libya. It is located in Misrata. It is the third largest city in the state. Today it is heavily controlled by the Government of national reconciliation in Tripoli. This means that to Misrata has not yet reached civil war. Recall that military operations are conducted in the country since 2011.
Last year steel plant, the company demonstrated a good result. The volume of production amounted to about 600 thousand tons of steel. However, the company intends to increase the rate. To exceed planned already by the end of this year. In addition, it is planned to receive 300 tons of recovered iron (DRI). The same applies to rebar and wire rod. In terms of their volume should be 500 thousand tons. The plant provides supply of pellets. They are delivered from Bahrain and Brazil. Not so long ago began to supply finished products plant in Algeria. In 2018, the company has launched a new small-section rolling mill. Its capacity is 800 thousand tons per year. But often there is a problem with the gas and electricity supply. Observed shortages of supplies. Because the plant was not at full capacity. The design capacity of the plant is 1.3 million tons per year.
Construction of the new complex will allow to achieve independence from imports of the workpiece. It is reported by the Chairman of Lisco. In addition, you will be able to increase production volumes.