ArcelorMittal intends to invest more in its Mexican unit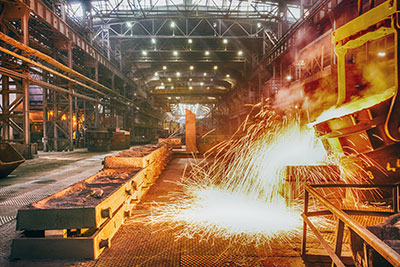 Multinational Corporation ArcelorMittal plans to increase investments. We are talking about the financing of his unit in Mexico. The company's plans said the President Lakshmi Mittal. Recently, he met with Mexican President Lopez Obrador. Interestingly, the increased investment the company has prompted the President of the country. In his opinion, the administration is interested in the development industry. In particular, it concerns increase of industrial production volumes. First of all, it is necessary to increase volumes of import-substituting products. Also, the development of the industry will provide many jobs for the population.
López Obrador has called upon the company to make investment of 1 billion dollars. This refers in its Mexican unit. It is known that now the Corporation is busy with another project. It relates to the expansion of steel production. In addition, the installation of a new hot rolling mill. Work began on the plant in Lazaro Cardenas. It is planned that the new equipment will work in the second half of 2020. Its performance currently is 4 million tons of steel. This refers to a year. The new equipment will allow to increase to 5.3 million tons.
In addition, the company will be engaged in the production of sheet metal. The annual volume will be 2.5 million tons. Will also produce long products. Its scheduled release is 1.8 million tons per year. However, the company intends to reduce production volumes of merchant slabs. It is expected that the year will be released up to 1 million tons. The company is exploring a number of new projects in Mexico. They concern the entire production chain. It starts with the mining of iron ore. The process ends with the release of the rental.