South Korean steelmakers will receive protection from the state authorities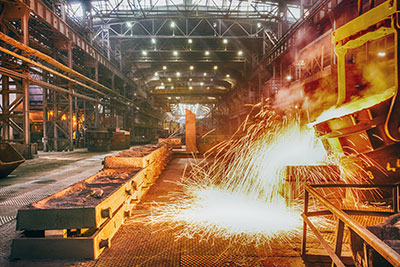 Subscales that the two companies in South Korea should suspend work. We are talking about Posco and Hyundai Steel. For 10 days they have to stop the blast furnace. This refers to their steel mills. This was demanded by the authorities of the three provinces. This decision is connected with the increased level of environmental pollution. You know, from the use of the blast furnace is filled with atmospheric air by harmful emissions. Required to suspend a total of 12 blast furnaces. They are located at three steel mills.
The decision of the local authorities was blocked by the government of South Korea. The combined capacity of these three plants amounts to 53 million tons. This refers to a year. In fact, it's a big part of the blast furnace in the state. Suspending the operation of enterprises, will be almost the entire industry. However, the environmental problem is no less serious. Currently, the level of environmental pollution exceeds the permissible rate. Moreover, in March, the problem became a national disaster.
Provincial authorities are obliged to revoke the decision. This was demanded by the Ministry of environment of Korea. In this case the problem will not leave unresolved. It is planned to find an alternative solution. The government has promised to do this over the next few months. It will be interesting to observe how this will happen. Authorities want to review the current environmental regulations. This must be done so that the steel industry could operate. However, it is extremely difficult to combine. It is not excluded that the decision will be delayed for a longer period.