Viet Nam intends to impose provisional anti-dumping duties on imports of extrusion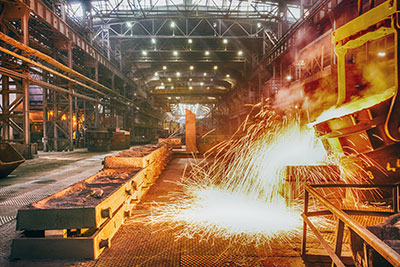 In the global steel market there are «battles» on the steel tariffs. This applies particularly to the USA and China. Between the States opened a real trade war. Gradually the battle comes, the European Union and several other countries. The turn and before Vietnam. The Ministry of industry and trade of Vietnam announced interesting news. It had decided to impose provisional anti-dumping duties. They relate to Chinese imports of extruded products. Are these products made of aluminium. This decision was made based on the results of a recent investigation.
The process started in the beginning of this year. It was initiated by the Vietnamese metallurgical enterprises. They tightened when last year the import volume has almost doubled. For comparison are the data for the previous year. Most of the accounts for the supply of products from China. The investigation revealed that the local producers are really affected by this. Serious damage was caused to the supply of aluminum products at dumping prices. Therefore it is necessary to take certain measures.
Delivery to Vietnam amounted to 10.2% of China's exports. There is a mind exports of extruded products from aluminium. In quantitative terms, was exported 98.5 thousand tons. This is reported by Chinese analysts. Vietnamese sources also shared information. They said that Chinese imports have doubled. More than 90% of imported supplies accounted for by China. 17 because Chinese enterprises are subject to the duties. The rate varies from 2,46% to 35.58%. They will be distributed on the import of aluminum products. The same applies to products from aluminum alloys.