Tsingshan Holding Group wants to build a plant in South Korea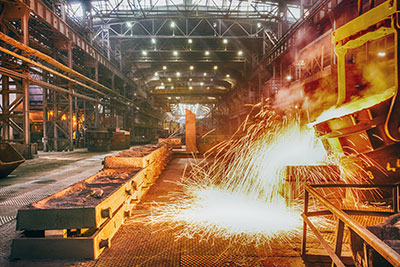 Chinese Tsingshan Holding Group is engaged in production of stainless steel. It is the largest producer in the world. She announced the intention to build a new plant. It is planned to place him in the city of Busan, South Korea. The company has already sent corresponding letters to the local authorities. She also appealed to its potential partners. The plant's capacity will be 600 thousand tons a year. We are talking about stainless steel cold-rolled hire. Supplies of hot-rolled steel will be done from Indonesia. There the company also has a plant.
The products will be sold in the South Korean market. The other part will be directed for export. Mostly the delivery will be produced on the territory of China. Such plans of the company explained the tense situation in China. It is known that there began an anti-dumping investigation. It concerns import of stainless steel hot-rolled steel from Indonesia. Thus, the company decided to go the other way. There is another option. Tsingshan wants to put hot-rolled steel in Malaysia. Another part may be exported to Europe. There will be further rolling. Again, we are talking about supplies from Indonesia. Finally we consider the idea of creation of joint enterprises.
As for steel companies from South Korea, they are concerned. In the country there are some difficulties with stainless cold rolled rolled. First of all, the consumption is not so great. It is only about 1 million tons per year. Moreover, there is high competition in the Korean market. Because not the fact that Tsingshan will be able to implement the plan. Local steelmakers may oppose.