Turkish company Erdemir and Luxembourg Paul Wurth has signed a contract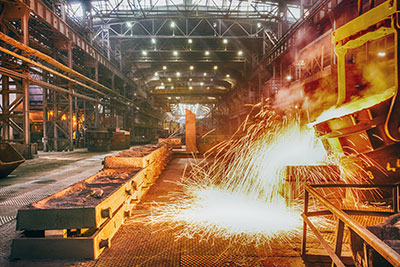 Erdemir Group is one of the largest steel companies in Turkey. Recently she signed a contract with Paul Wurth. The place of registration of the company is Luxembourg. According to the document, the Luxembourg company will build two blast furnaces. The new units will be built in two steel mills Erdemir Group. They are named Eregli and Iskenderun.
The units will be replacing the old whose lifetime has expired. In addition, it is expected to achieve growth in production volume. We are talking about the production of iron. The new equipment has higher performance. On Eregli build a blast furnace capable of producing 5 thousand tonnes. This refers to a day. Its volume is equal 2188 cubic meters. The second plant is the blast furnace of greater capacity, and performance. She will be able to produce 7.9 million tonnes daily. The volume is 3587 cubic meters.
About when the new furnace will begin to work until unknown. The company also doesn't say how much it will cost projects. About the plans on modernization of the Erdemir Group announced last year. In August 2018, she stated that it intends to upgrade the blast furnace. However, at the time mentioned the units with other characteristics. So as it was planned to build a furnace with a volume of 1850 cubic meters. At Iskenderun was supposed to be a unit with a volume of 3000 cubic meters. But in the end the company decided otherwise. Today in the first plant there are two blast furnaces. The second operates four units. In total they produce about 9 million tons. This refers to a year.