Ahmsa the company intends to increase production volumes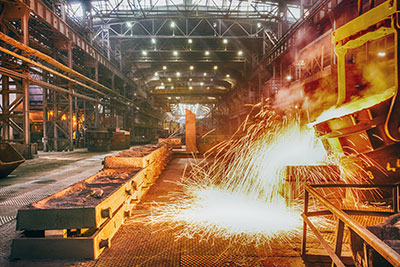 Mexican company Ahmsa decided to use the abolition of the U.S. steel tariffs. It is known that the US decided to exclude Mexico and Canada from the list. A Mexican and a canadian company immediately changed their plans. Now they plan to restore their production levels. Some do intend to increase them. In particular Ahmsa wants to increase production by 30%. We are talking about the production of steel products.
Previously, the company was forced to reduce production. Most of the production was exported. However, the American steel tariffs significantly limit the volume. As a result, last year she had to reduce exports. The monthly volume fell by 8.5 thousand tons or 25%. Last year it produced a total of 4.52 million tons of steel. The design capacity is 5.5 million tons of steel per year. Also it can produce 3.88 million tons of rolled steel. From the produced volume of 454 thousand tons went to Canada and the USA. But this year the situation is likely to change. The Chairman of the Board of Directors shared the good news.
So the company appeared a number of new orders. It is possible that this will help the company to return to previous production levels. This will allow to catch up the early volumes in three months. In addition, it is planned to launch the new unit. We are talking about a new small-section rolling mill. It is the plant in the Northern state of Coahuila. Its launch is scheduled for the end of the year. Today the company is busy implementing its other projects. They mainly relate to raw materials supply. It is also planned to run the processing plant. It is located at the iron ore company Minosa. Thus, to increase the capacity of the plant.