Three Chinese iron and steel enterprises to develop joint project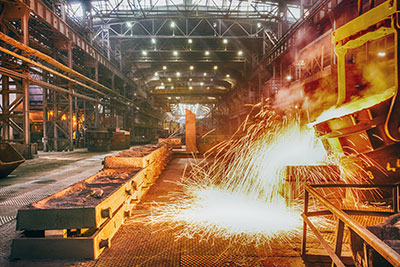 In the Chinese province of Shandong change is coming. Three private steel enterprises engaged in the development of the joint project. It is aimed at the transfer of production capacity. Plan to put them on the new site VF Rizhao. First of all, we are talking about the company Weifang Special Steel Group. The rest Luli Iron & Steel and Juneng Special Steel. In addition, Rizhao has his own company. The enterprise hope to cooperate with her.
Currently unknown future decisions of the enterprises. In particular it is not clear will be merged or not. Their combined production output is 6.68 million tons per year. It's about the iron. They became able to produce up to 9 million tons per year. Earlier it was reported that the administration of the province Rizhao has a plan. She had intended to deal with the concentration of steel production in two centres. This refers to the Qingdao-Rizhao Linyi Laiwu and Taian. That's two major steel center. Capacity was planned to accommodate as far as possible from the sea. In the beginning of the year was formed the new company. It was called Linyi Iron & Steel Investment Group. It was created by Jiangxin Iron & Steel and Huada Iron & Steel.
Currently completed the implementation of two such projects. In 2017 Shandong Iron & Steel Group closed its plant. It was called the Jinan Iron & Steel. The company carried out the construction of a new integrated production complex in Rizhao. Its production capacity is 8.7 million tons per year. This month she came out with the second stage of the project. It concerns the construction of a brand furnaces. In addition, it is planned to build a new Converter shop. The output capacity of 10 million tons per year. When the start of the construction work is unknown.