On the high-tech sintering plant of MMK almost completed the second stage of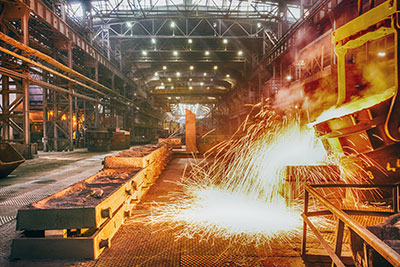 You know that MMK is implementing the construction of high-tech sintering plant. It is reported that nearing the end of the construction of the second stage. According to plan, it will be launched in the near future. First of all, it will increase the performance of the enterprise. In addition, significantly increase EBITDA. It is expected to add about $ 40 million. The main advantage of the new enterprise is to improve the environmental situation. It will allow to reduce technogenic impact on the environment.
The capacity of the sinter plant No. 5 is about 5.5 million tons per year. We are talking about the production of high quality raw materials. It contains a higher iron content. Due to this increase the productivity of the enterprise. In addition, significantly reduced the consumption of coke. So this will reduce the cost of production of 1 ton of cast iron. Their volume will decrease by $ 8. This refers to the application of sinter production from new sinter plant. First of all, the company operates since April this year.
Special attention was paid to organization of the production process in the enterprise. So in the process used the best advanced technology. They are affordable and energy saving. It is thanks to them is guaranteed an increased level of environmental safety. So significantly reduce the amount of dust emissions. The reduction will amount to 2.1 thousand tons in year. Emissions of sulphur dioxide will be reduced by 3.5 thousand tons. It also has a positive impact on the recirculating system of water supply. It will be less discharged suspended solids. The difference will be 600 tons per year. The same applies to emissions of benzopyrene. Their volume reduced by a quarter.