Worldsteel has introduced a disappointing short-term forecast for the six months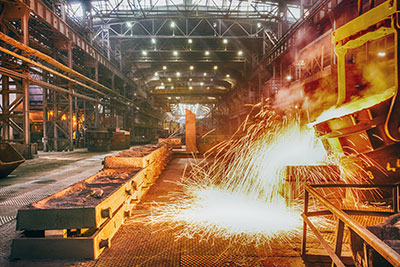 The World Steel Association (Worldsteel) is an international iron and steel Association. The other day she presented their fresh forecasts. This short-term data for six months. They relate to the world steel market. So it is expected that world production will reach 1735 million tons. In comparison with the 2018 year is 1.3% more. However, next year growth to slow. The rate will drop to 1%. As a result, production volume will reach 1752 million tons. As regards apparent demand, the figure will continue to grow. But it will make it slower.
In 2018 the consumption volume amounted to 1713 million tons. Compared to the 2017 year figure rose by 2.1%. Taking into account the correction for China. In the opinion of the Economic Committee of the Association, steel consumption will continue to increase. However, it will be slower. This is due to the fact that slowing global growth. The situation worsened when launched trade-conflict countries. Because their continuation may have a number of negative consequences. For example, will remain high volatility in global financial markets. In China have already begun to take certain measures.
The Chinese government started to stimulate the economy. This will lead to increase in consumption of steel products. However the extension will be negligible in the current year. In 2020, the area does change. The volume of steel demand will go down. This is explained by the fact that the effect of the stimulus will begin to disappear. The underlying dynamics will have on the markets in India and Southeast Asia. Anyway, for the next two years. There are preparing to launch major projects of infrastructure.