The Chinese province of Hebei gradually freed from many metallurgical enterprises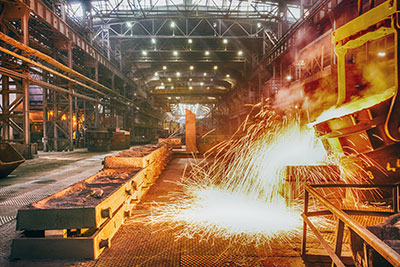 In Hebei province there is a district of the city of Tangshan. It is the largest metallurgical center in China. There are many metallurgical enterprises. Because of this, a high level of environmental pollution. Environmental problems have become so serious that authorities had to take action. First introduced certain production limitations. Now it came to the process of relocation. A number of metallurgical enterprises will be transferred.
Currently getting ready to move 13 of the metallurgical enterprises. Their total capacity is 51.4 million tonnes per year. Currently the enterprises are located in urban areas. Some are in the adjoining parts. Plants being transferred to two new industrial Park. They are called Laoting and Fengnan. Parks located on the coast of the Bohai Gulf. Their relocation will significantly reduce the burden on the environment.
Laoting industrial Park is almost ready. Finally it is planned to complete construction in the second quarter of this year. At the end of construction, it will be immediately run. It said the Deputy Director of the municipal Commission for development and reform. It is expected that new sites will apply energy-saving technologies. This will keep a minimal measure of the impact on the environment.
It is known that for the last five years significantly reduced the number of metallurgical enterprises. This refers in Tangshan. Were disabled large production capacity. They produced more than 78 million tons of iron and steel. This refers to a year. By 2020, the region should remain a maximum of 30 steel producers. Now there are 38.