Canadian protective duties partially cancelled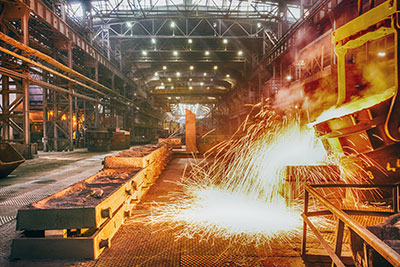 The government of Canada has decided to listen to the Tribunal Canadian international trade. In his recommendations, the authorities should abolish protective tariffs. Refers to steel products. But this does not affect all categories, but only five of the seven. The introduction of the tariffs was carried out before the decision of the Tribunal. The fees amounted to 25%. They are related to the import of heavy-gauge steel, hot-rolled coils. It also entered the oil and gas pipes, rental with polymeric coating. Finally duty raised wire rod, stainless steel wire and rebar.
The restrictions went into effect under certain conditions. Imports were expected to exceed «historic levels». It concerned certain countries. However, this did not concern US. For American suppliers automatically operated duties. Urgent introduction of protective tariffs and quotas explained quite simply. The canadian government was necessary to protect the national market. He began to «suffer» after the introduction of us steel tariffs. Everything would not go in the United States, went to Canada. So experts believed. Because it was necessary to act quickly to prevent oversupply.
Interestingly, the canadian company does not want the abolition of protective tariffs. On the contrary, they insisted on maintaining them. However, the Tribunal recommended that the only duty on two categories of products. We are talking about heavy steel plate and stainless steel wire. However, they should not touch products from South Korea. The same applies to some countries in Latin America. There operates the mechanism of the tariff preferences. The Tribunal's decision was made based on the results of the investigation.