In Australia earned Amrun bauxite mine, owned by Rio Tinto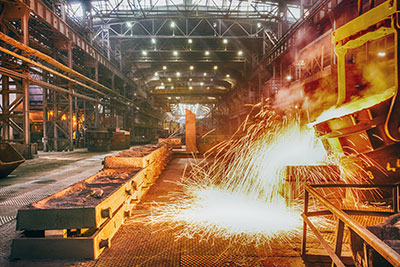 Rio Tinto, a major Australian mining Corporation. Lately she has been preparing bauxite mine Amrun. It is located on the Peninsula of Cape York, North-East Australia. The mine was put into operation. The project has a cost of 1.9 billion dollars. The amount is calculated taking into account the transport and port infrastructure. Production capacity is 22.8 million tons per year. The indicator can be expanded. The first batch of raw materials shipped in December of last year.
The project was completed significantly ahead of schedule. In addition, expenditures were less than expected. This is explained by the CEO of Rio Tinto. Amrun is replacing mine East of Weipa. At last we approach the end of the ore reserves. The resulting products will be mainly exported. The growth of the extractive capacity of the Corporation will be approximately 10 million tons. This refers to a year. In addition, the new facility will allow Australia to gain a foothold in leadership positions. Today it is the world's largest exporter of bauxite.
The new mine will be mining the high grade raw material. On the world market is very not easy to find such. Its volume is considerably limited. The government believes that the need to export not only raw materials. Australian authorities believe, should be to supply products with high added value. We are talking about the alumina and aluminium. It is known that in recent decades Australia has become less export aluminium. The volume of deliveries abroad decreased by 40%. The volume of exports of bauxite, in turn, increased by 2 times. Such changes are caused by increase in electricity tariffs in the country. They almost doubled.