Severstal has purchased over 400 units of tool and small tools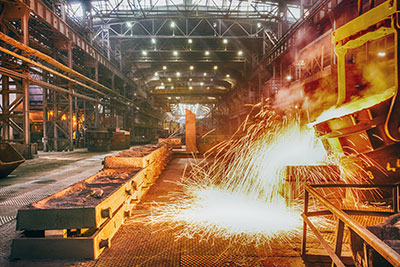 The company «Severstal Russian steel» has carried out a major purchase. Rather, it was engaged in the management for the repair division. Was purchased more than 400 pieces of tool and small tools. This is necessary for maintenance employees. For this purchase, the company spent about 80 million rubles. Investment program cost last year to 650 million rubles. Funds were allocated in four directions. First of all, it was necessary to update the fixed assets. Moreover, it was necessary to improve working conditions at the enterprise. Attention was also paid to the development of the Directorate and of the company as a whole. And finally, funds were allocated for the purchase of the instrument.
First of all, I purchased a new measuring system RETOM-71. It uses a Central electrotechnical laboratory of the Center «Promservis». This center belongs to the division «Severstal Russian steel». It is used for testing and commissioning of electrical substations. Also purchased the installation of Meyco Piccola. It is produced by a Swiss company. The installation used for guniting refractory lining of heating units. The units are at the Cherepovets steel mill. The modern facility has been in service production.
Another company has bought the latest vibration analyzer Falcon. With its help detect defects and problems of rotating equipment. The vibration analyzer has been in service diagnostics company. Electrical repair trade received a new portable milling machine Mersen. He handles collectors of large motors. The machine is a powerful and effective tool.