China has reached a record low export volume of steel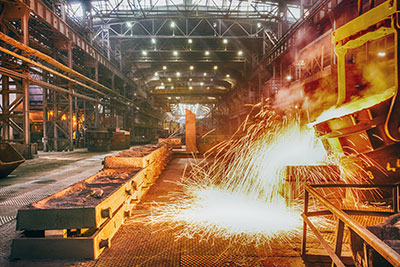 The General customs administration of China has provided fresh data. So the volume of national exports in February amounted to 4.51 million tons. This was a record low result for the country. The last time such a low figure was recorded in February 2013. Compared with January, the February result was 27% less. For last year's same period, export volume was 7% higher. However, business in China is not as bad as it seemed. Two months of this year were exported 10.69 million tonnes. This is 12.5% higher than it was last year. This refers to the period January-February 2018.
February such a low figure is explained by several reasons. First of all, there was unfavorable situation in the Asian market sheet metal. For the Chinese suppliers were not the best of conditions. Basically, they faced difficulties at the end of last year. Then actively contracts. However, enterprises still need to establish external supply. They need to compensate for the fact that the internal situation has deteriorated. The only way to increase export volumes.
Steel imports also undergoing hard times. The index also hit a record low. The volume of Chinese steel imports in February amounted to 820 thousand tons. Compared to January, the result was decreased by 30%. Over the same period last year, volume was down 20.4% more. This is the lowest result since the 90-ies. In two months the country imported 1.99 million tons. A year earlier, the figure was 10.4% more. Also recorded a reduction in Chinese imports of iron ore. The amount of the February deliveries amounted to 83,08 million tons. In February of last year the figure was 1.5% more. For the period January-February 2019 was imported 174,34 million tons.