On line plant of "Karelian pellet" has a new train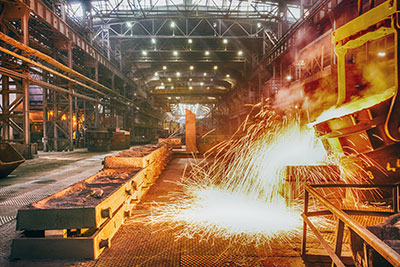 The plant of «Karelian pellet» refers to «Severstal». So they were released on the line a new train. It includes 12 new dump cars. With their help, the shipment of iron ore. It is transported from the quarry to the factory. A new batch of wagons were adapted to the terrain. It is known that it is characterized by difficult conditions. Adaptation was jointly developed by the representatives of the railway administration and the manufacturer.
New dump cars have a high load capacity. Each of them is able to hold 115 tons of ore. This is 10 tonnes more than the previous wagons. Also changed the design of the dump cars. First of all, it touched the end walls and bottoms. The walls are produced with the addition of reinforcing elements. To create the bottom used thicker metal. Thus, to operate the equipment will be much longer. In addition, modernization has a positive impact on the size of the costs. We are talking about the cost, which requires maintenance. Also increased mileage before overhaul. This explains the head of Department of railway transport.
In the past year were electric. This enterprise was engaged in Novocherkassk. Fabrication was carried out under a special order obtained from the plant of «Karelian pellet». He can carry a lineup, loaded with a weight of over 2 tons. Its capacity allows to do it the hard way. For a change of locomotive can perform 3−4 such flights. Thus, each flight to the factory delivered 1380 tons of ore. In total, the company used 14 technological trains. They consist of 12 box cars and traction unit. They are used for transportation of iron ore.