India plans to import more steel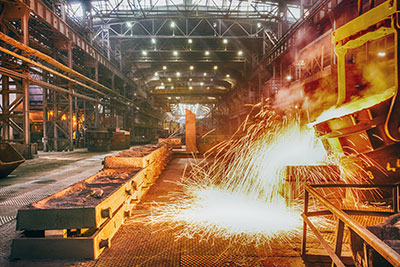 Indian rating Agency CARE Ratings shared his predictions. They concern the following fiscal year. So experts expect the growth of national steel imports. Presumably he will add the 2.5−3.5%. The comparison takes the index of the current fiscal year. For the most part to be purchased will be high quality rental. It comes with a high added value. Also increase the volume of procurement of special steels.
This year, the local steel enterprises are actively acquired sheet. Recorded considerably increase the volume of purchases. Products were purchased in South Korea. In addition, increased purchases other steel products from this country. This is explained, above all, reasonable prices. In other countries it is more difficult to find such value and quality.
Specialists CARE Ratings also talking about the growth of national consumption. It will increase in the next few years. For the most part it will affect long products. It is noted that the number of orders is growing. It is illustrated that expanded public investment. This refers to infrastructure projects. The volume was 3.2 trillion. INR 45.3 billion. Last year the figure was 20.3 per cent less. In addition, in the next financial year funding will grow more. It will amount to 3.4 trillion. RS.
With regard to steel consumption, it will also demonstrate growth. So in the next financial year the figure will grow by 5.5−7.5 percent. The comparison takes the current period. This will grow the national output of steel. Growth will be around 6−8%. The growth rate will increase by about 3−4%.