What was the situation in the global steel market last week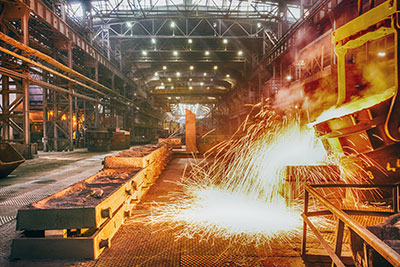 China and other East Asian countries are busy new year's celebration. Because many believed that the global market will become calm. But it was not so. The heroes of the occasion was Turkey and Brazil. Turkey has quickened the construction sector. This led to what began to rise prices for scrap. In addition, this resulted in a rise in prices of billets and finished steel. Experts note that the rise in prices will be long-term. Previously it was a rather virtual in nature, because there was China.
Brazil also drew the attention of unfortunate events. Happened dam, why leaked a huge amount of mud waste. This has led to disastrous consequences, including the deaths of many people. Global iron ore industry was in turmoil. It is known that in Brazil a bad attitude to businesses that have committed such. The country severely punished pollution. An example is a company Samarco. She stands in 2015 due to a catastrophic dam break.
On the Russian market, the rise of rental prices. The reason for this is the increase in export quotations. In addition, an increase in costs. In a world of rising factory quotes for rebar and sheet metal. Because distribution companies are forced to adjust their price lists. Some of them have already implemented it. So the cost of the export of Russian products rose by 20−40 dollars/ton. Experts note that this is not the limit. In addition, the Russian market has serious problems. First of all, it concerns the lack of funding of new investment projects. Also a lot of important is the development of corruption.