Mechel has started the implementation of a comprehensive environmental management plan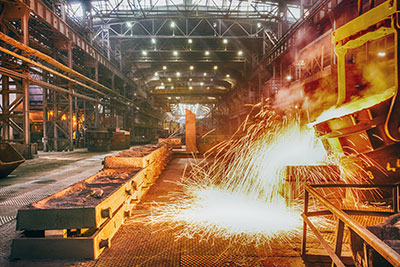 Mechel began implementing the developed integrated plan. We are talking about environmental events. They will be implemented until 2024. The project is estimated at 9.65 billion. This plan is part of the Federal programme «Clean air». This explained the Director of the office of production planning and technical development of the enterprise. Discussion took place on the forum «Ekoinzhiniring 1.0» in Chelyabinsk. It was attended by representatives of public authorities. Participants were also and higher educational institutions and public organizations.
The event raised a number of important issues. Discussed the air quality, the processing of raw materials etc. was Also awarded 28 project. Their project was recognized as the best. They were given certificates, as well as grants for implementation of ideas. It is known that the steel industry causes significant harm to the environment. Because the implementation of ecological ideas is a priority today. It is very important to reduce the load on the atmosphere. Development of competent environmental projects will improve the situation.
The importance of this topic explains the need for such forums. This idea received considerable support. You should also not just to discuss such issues. First of all it is necessary to conduct activities to improve the urban area. To deal with its landscaping and gardening. In addition, it is necessary to reduce the volume of hazardous emissions. Because the steel part of the production of «Mechel» seriously reconstructed. Most of the workshops had to close. Also recently launched an updated coke-oven battery No. 7.