ZEMZ continues to set new ostochnoi equipment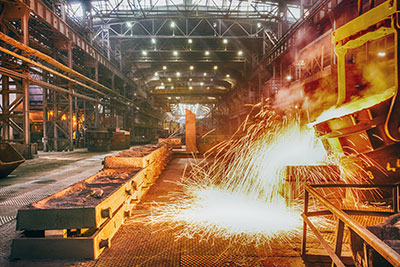 The Zlatoust steel mill (ZEMZ) is busy implementing his new project. It relates to a large-scale campaign aimed at modernization of production. So the rolling mill is actively engaged in the installation of a new obecnego equipment. It is a multifunctional installation. It bestinternational machine model QL-9340М12. It is used for turning metal round profiles. This applies to profiles, medium and large varieties. The machine allows you to grind up to 3 thousand tons of metal per month. Thus, will significantly increase production capacity.
Already completed the construction and Assembly of metal structures of the unit. The same applies to the installation of equipment and hydraulic systems. In the queue you need to install the electrical part. You then need to plug the power system. The process involves the specialists of the enterprise. We are talking about the factory management of capital construction. Also this involved the staff of the third rolling mill. The number of persons involved, allows faster and better to perform the work.
Thanks to the new multifunction installation will increase the volume of deliveries. We are talking about metal lathe, which sends customers. The machine is characterized by high speed and performance. In addition, in the rolling mill mounted screw-cutting lathe 1Н65Н. It allows for turning metal on a round profile with a diameter of 500 mm. Process of construction at the site began in December. By the end of January was completed the concrete base of the machine. Today already carried out the laying of all electrical communications. They need to further strip cable products and installation of electrical equipment.