Bratsk aluminum plant launched the first two-stage gas cleaning device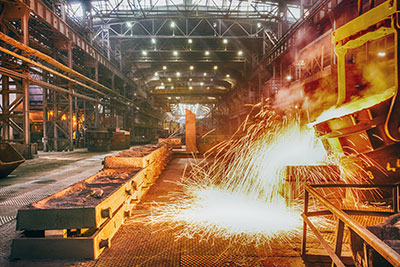 Bratsk aluminum plant is the plant of RUSAL. It started the first of a two-stage gas-cleaning installation. This installation, the plant has developed itself. She has «dry» and «wet» cleaning step. The previous installations were only «dry». The plant is the first venture of UC RUSAL, where there is a similar setup. Developed by its engineers along with experts, SibVAMI. The launch was carried out in a solemn ceremony attended by dignitaries. Among them was brotherly Interdistrict environmental Prosecutor. Also the event was attended by deputies of the Duma of Bratsk, managing Director of the plant.
You start the new installation is the next stage of implementation of the comprehensive program. It is aimed at modernization of the enterprise. Imported components are used only 7%. In the same equipment, there were more than 50%. Thus, the new gas cleaning system is a completely domestic development. It has two stages of gas purification. On the first «dry» stage is the capture 99.9% of fluoride. On the second «wet» stage is captured sulfur dioxide. This is explained by managing Director of the Bratsk aluminum plant.
Since 2011, the company has 6 gas scrubbers. This is the «dry» installation produced by the company Alstom. The new equipment has higher efficiency. Currently, the plant has been operating for 7 latest installations. The new equipment will allow to achieve the highest possible level of purification of gases. This will improve sustainability of production processes. Also, the company uses «wet tail». It works on aluminum production.