EVRAZ started the implementation of its new investment project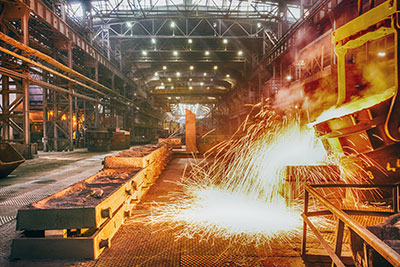 The company, the company started to implement its new investment project. It concerns the development of the reservoir 29A of mine «Esaul». Its reserves amount to more than 10 million tonnes of coking coal. This coal grade GZH. Mine is under the management of the Raspadskaya coal company. To date, practiced short lava on layer 26. The average volume production per year is about 1.4 million tons. Due to the transition to a new formation, the production capacity will increase. It needs to be 2 million tons per year.
Production at reservoir 29A starts in the first quarter of next year. Presently came the most important stage. The contractor is preparing the first lava 29−37. There will need to go through 11.5 km of mine workings. The process involves 4 teams. They were allocated a new set of necessary equipment. We are talking about the harvesters, self-retractable end systems and self-propelled carriages. Is a mining equipment of Russian production. Implementation of the project is estimated at over 1.5 billion.
For delivery of people and materials will be used in modern diesel-hydraulic locomotives. They will run on the latest monorail. The resulting coal will be sent to the warehouse. This will apply to the pipeline transport. Will be held over 10 km of belt conveyors. Lava 29−37 mining will be carried out with the use of modern equipment. We are talking about high performance breakage complex. In preparation for the beginning of production, special attention is paid to security. So it is envisaged degassing space, which carried out the development. To do this, use the surface of the modular degassing station.